Magento Experts
Our team of technologists, marketers and creatives strive to provide the most value possible to each and every brand we work with. We have over 15 years experience in ecommerce starting from first open-source osCommerce stores and up to completely-automated Magento systems synchronizing stocks from suppliers, scrapping prices from competitors (to place dumping prices) and offering predictable analytics reports to predict customers' behaviour.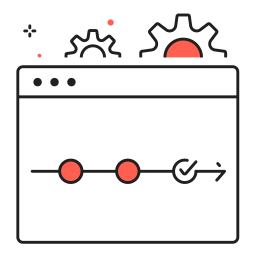 Magento

installation / upgrade

No matter whether you are planning a new Magento 2x store or you have old Magento 1x or you're moving from any other platform, you may need fresh Magento installation and server configuration. Our team can walk with you through the whole process and assist you on any step of the way. We cover your back with server installation, Magento installation and configuration, template installation, data input and even more. You choose what should be done on our side and what tasks should be forwarded to your tech team with further instructions.
Sync

data from your supplier and make it perfect

Data input may be a nightmare if you have an incomplete file, wrong format, old sql or xml files, etc. Those won't fit to Magento import. Working with data input for over 15 years we guarantee accurate data input with all required data no matter how much data you have.

Talk to an expert
Grab

data from any site by URL

You may need to grab data if your supplier doesn't provide you a complete site, if you would like to decrease your prices to make it competitive, etc. Get a Magento-compatible file after the scanning. Those tasks can be automated and scheduled on a regular basis. Talk to an expert to see all opportunities you have with this feature.

Talk to an expert
Integrate

with the systems you already use

Sync data with your ERP, CRM, shipping, payment processor and warehouse. Get real-time synchronization via API or any other available methods. Both ready-made solutions and custom development available for your use.

Talk to an expert
Request

manual testing

Consumers demand a buying experience as comfortable as their favorite t-shirt. Request free manual testing to validate shopping experience of your site. You should reach this by running both automated and manual tests. Keeping in mind that all online stores are as unique as your customers, the best way to see all possible glitches is to check your site as customer - manually. Once the teses are performed, you'll get detailed report with recommendations from our techs and marketing gurus. It is the must-have feature for newly created or upgraded stores.

Talk to an expert
Check

your site SEO and make technical optimisation

Perform SEO tests to see how Google can see your site to get everything done right. Check all seo must-haves, page load and any things that were not done this far. Most templates do not cover all SEO tricks you should have like structured data, markups, speed optimizations, images compression, etc. You can talk to our expert and find out what tasks can be done on your site untill you go live. After that you'll find them in Google Webmaster Tools as errors that should be fixed urgently making your rankings lower.

Talk to an expert
Let's get started!
Complete this form and provide us all details about your project and our PM will get back to you and provide you with a free quote!