Store Manager for Magento Features List
1

Multi Editor
Quick update of multiple product details
(prices, discounts, descriptions)

Watch Video tutorial

Advanced product modifications (set fixed value
for any attribute or multiply current value on the basis of any rules)
Fast multiple product quantity, status, stock changes
Bulk assign of tier prices
2

Import csv, txt, xml, xls
Import Magento products, categories, attribute sets, custom options or customers from CSV / XML / XLS / XLSX file
All product types are supported - simple, bundle, grouped, downloadable, configurable, virtual
No requirements to file. Changes or missing data can be applied on a fly
Accurate data transfer with Wizard tips
3

Export
Export products, categories, attribute sets, custom options into .csv or xls ( Excel ) file
Export customers and orders data into Excel file for further analysis
Export Abandoned carts to schedule e-mail offers to customers basing on products left in their carts
4

Product Management
Create, edit, delete, copy&paste, clone Magento products
Easily create, edit and delete categories

Watch Video tutorial

Change attribute set or product type for the existing products

Watch Video tutorial

Assign multiple categories to product(s) at a time
Generate simple or configurable products in two clicks.
5

Stock Management
Manage and control stock with less time
Automate stock updte right from supplier's file (only 2 column's file can be used with sku and qty)
Print, scan, update backorders in bulk basing on product ID
Simplify inventory management with comprehensive reports (best sellers, low-stock, etc)
6

Customer Management
Administer single customers and groups
Filter customers by ordered products and export their e-mails for marketing purpose (offer cross-sell products with discount)
Manage all customer data in one place: orders, wishlists, reviews, etc.
7

Order Management
Process orders, quickly changing order status in the way you need - Completed orders can be moved back to pending
Print invoices or shipping labels (Stamps required) for multiple orders at once
Filter orders by products or customers to see dynamic sales statistics
Export orders to Excel/.csv file
8

POS
One-page POS as it should be
Barcode Scanner support included
Use predefined customer for real store sales or create new customers with basic info for phone sales.
*No Credit Card processing
9

Reports
Flexible DashBoard with all trends to keep you informed about how things are really going
Products forecasting with Stock availability report
Detailed customer analytics with customer actions forecasting in Latency Matrix. Adjust your e-mail strategy
10

Diagnostics
Check your store for errors that Search Engines hate the most - wrong meta data, external URLs
Look for missing or broken images and reupload them in bulk for better customer experience
Run recommended actions to fix problems in bulk (if possible)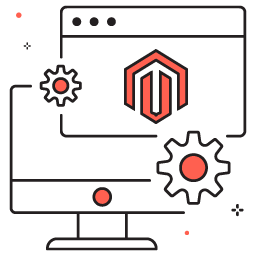 Technical

Requirements for Store Manager for Magento*
Magento Open Source (Community Edition): 2.3.3, 2.3.x, 2.2.x, 2.1.x, 2.0.x - 1.6.x
Magento Commerce (Enterprise Edition): 2.3, 2.2.5, 2.2.4, 2.2.2, 2.2.1, 2.1.11, 2.1.8, 2.1.7, 2.1.0-2.1.3, 2.0.x, 1.14.0.0-1.14.2.3, 1.13.x
Windows (32/64 bit) 10, 8, 7, Server 2003
Starting from 4Gb RAM (for small or med-size stores)
1024x768 screen resolution
Internet connection
* - Compatibility is relevant for the latest Store Manager version
** - We strongly recommend to backup database before making changes from Store Manager.
System requirements:
For MAC Users:
Please note that this does reduce the performance of the Store Manager software.
You can use the following compatible PC Emulators:
if you want to run Windows and Mac applications at the same time, without rebooting, you can install Windows using VMware or Parallels software.
For Linux Users:
For Linux users we recommend VirtualBox and Windows installation; you can get more information at www.virtualbox.org. Please note that this does reduce the performance of the Store Manager software.
Store Manager Installation Wizard
Store Manager Installation Wizard is an easy-to-use windows application which allows you to select among several options such as: create or do not create a shortcut, install or do not install plugins and report tool, etc. So, it doesn't require any special skills to run and you can concentrate on your basic business tasks. Basically, all you need is simply click on the next button.