Date: 05.22.2018Modified: 05.26.2023
Magento 2 store credits
Store Manager for Magento functionalities allow to efficiently manage customers' store credit accounts, conveniently track them and update them. You can use this article as a guide on Magento 2 store credit management.
Note, that Store Credits function is available only for Magento Adobe Commerce (Magento Enterprise) users.
What Are Magento 2 Store Credits?
Sometimes, it seems to be a deadlock situation when a customer decides to return the purchased product, which is not eligible for refund. To keep the client's loyalty, you need to act carefully and encouraging. The best solution for such trouble is setting up store credits.
Magento 2 store credit is the amount of money returned by a merchant to a customer's store account after the return of product. This trick guarantees an order for you and allows a shopper to use the saved money for another purchase. Store credits are also used when a customer redeems a gift card.
Generally, it is client's personal account on a web-store for keeping the returned amounts of money and using them for further purchases. During the checkout process a customer can select store credit as a payment method.
How to manage Magento 2 store credit from admin?
From your Magento admin go to 'Customers' section and select necessary client. Tap 'Edit' and find 'Store Credit' under 'Customer Information'.



Magento 2 Store Credits



Move to 'Update balance' section and fill in the store credit data. Specify the amount to be available for the customer at his account in the 'Update balance' field.



Magento 2 Store Credits



If you want to notify the client about the update, tick the corresponding box. You can select Magento store view from which the email has to be sent. To finish the procedure, press 'Save customer'.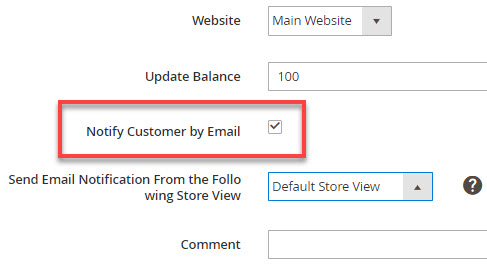 After reloading the customer's account, you will find the updates in the Balance History.
Note, that in case you want to refund an order which was paid using store credit, you will have to cancel the order and increase the balance manually. Credit memos are not available for such Magento orders.
How to Process Magento 2 Store Credits via Store Manager?
Go to 'Customers' section and click on a client.



Magento 2 Store Credits



Open 'Store Credit' tab in the lower grid.



Magento 2 Store Credits



Here you can update store credit balance on a specific website and comment it. All of made changes will be displayed in the updates history.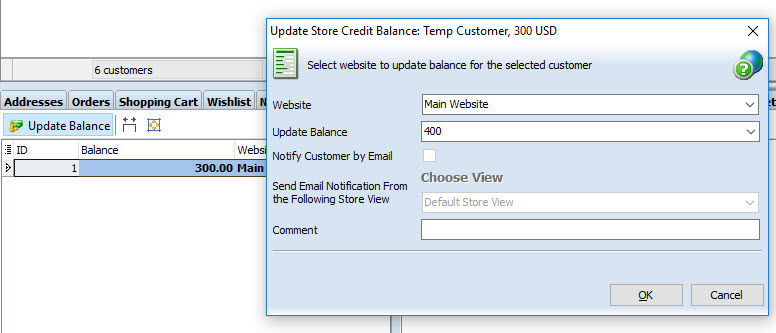 Store Credit is an essential tool for gaining permanent and loyal customers. Magento 2 customer management possibilities brought by Store Manager allow you to update store credits and view the implemented changes kept in the store credit history. These and other management tools are available in our free trial version.
---
Track and update Magento 2 Store Credits for 14 days free - Try Now
---


Related Articles:
---
COMMENTS