Date: 05.18.2018Modified: 05.26.2023
How to remove Magento 2 order?
Having checked if your payment transactions work properly by creating test orders, you might want to delete them to avoid a mess in your orders section. Store Manager brings the possibility to remove Magento 2 order in one click and requiring no additional modules installation. Read this article and check the ways to quickly remove order from Magento 2.
As a matter of fact, Magento admin does not encourage deleting orders and allows only to put Magento 2 order status as Cancelled.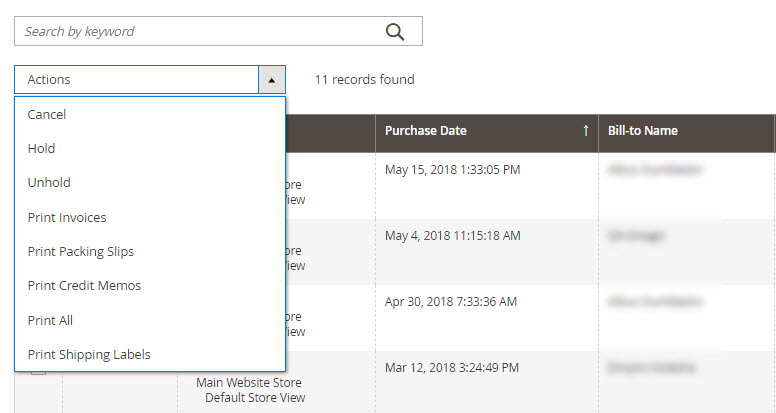 That's why Magento users often resort to installing various plugins providing this function. Naturally, it can take pretty much time and efforts to find a secure Magento order delete extension, add it to your store and check if it works properly and suits you.
With the help of Store Manager you can handle every of your store sections including your orders list having multiple management tools at your hand.
Why Magento Limits Orders Deletion?
The most likely reason of such strict forbiddance is that orders contain customers' payment information, so their removal is considered to be inappropriate. In order to guarantee security and protect customers from frauds, the platform insists on storing orders data.
How to Remove Magento 2 Order Manually?
It is possible to remove Magento 2 orders manually directly in your database:
Deleting order related details from PhpmyAdmin tables and running raw queries;
Writing and running php script.
Note, that both of these methods are not recommended, as they can provoke some serious errors to your database. In any case, be sure to backup your store database to keep its structure and lose no data.
Remove Magento 2 Orders in Mass or One by One In a Sec
Test orders deletion via Store Manager for Magento is as simple as ABC: all you need to do is to select an item in 'Orders' section and press 'Delete' button.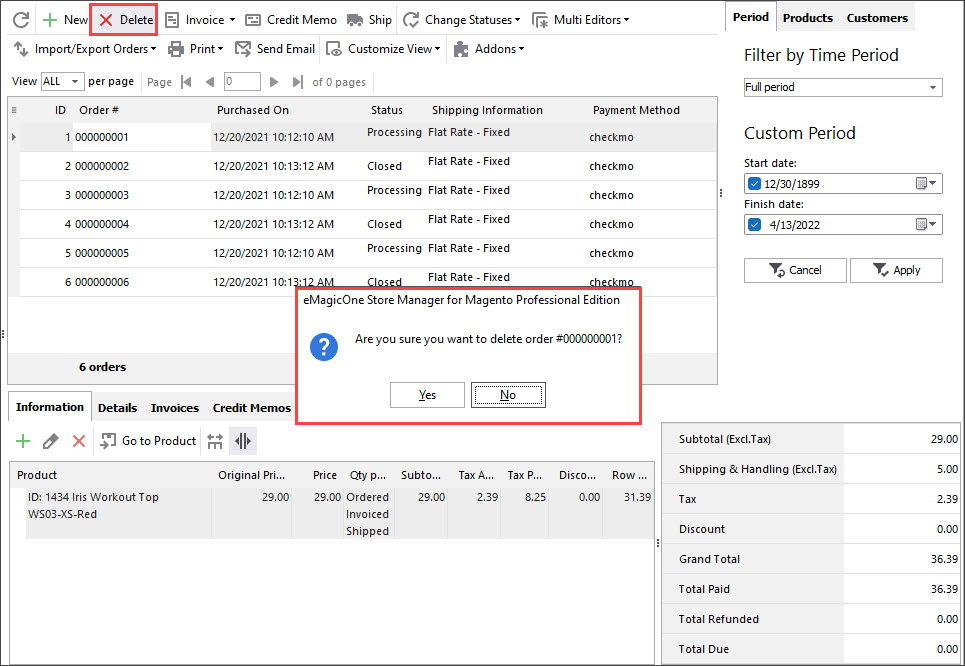 You can delete Magento 2 orders massively too. Just highlight the unnecessary orders and press the same 'Delete' button.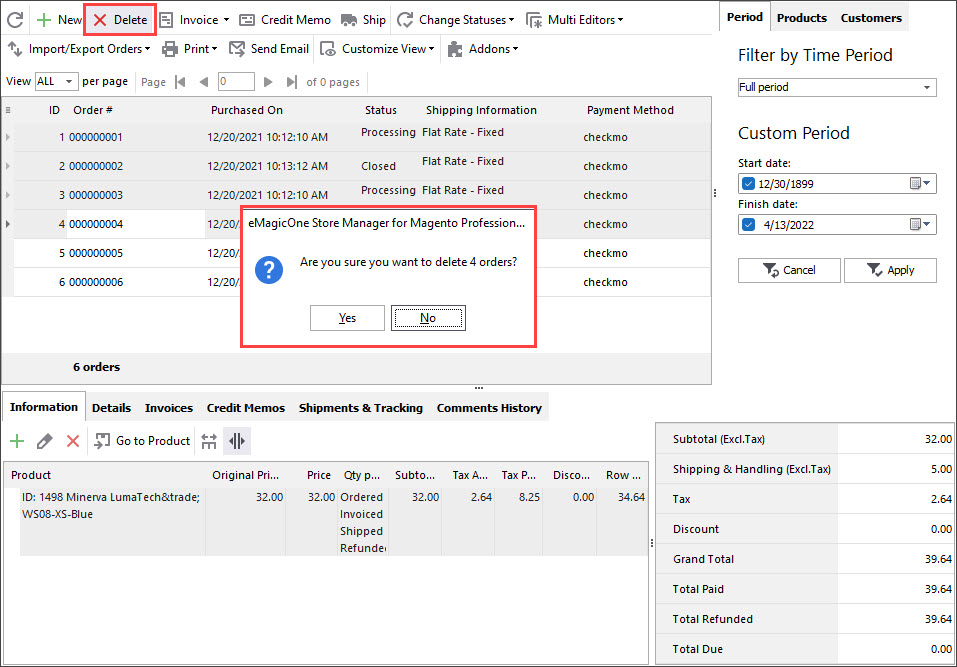 Taking into account quite robust order management possibilities offered by Magento 2 backend, Store Manager is ready to compensate these gaps and provides the delete option among other order functionalities.
---
Try Remove Magento 2 Order function for 14 days free - Try Now
---


Related Articles:
COMMENTS