Date: 06.18.2013Modified: 10.19.2023
How to assign multiple products to categories
Magento 2 (Magento Open Source 2, Adobe Commerce) categories are an apt way to handle and arrange the products you sell online. You can with ease organize goods into meaningful groups and develop neat product catalog, embracing wide range of Magento 2 (Magento Open Source 2, Adobe Commerce) products, categories and subcategories. It helps your clientele easily navigate your website and in an instant find products they are looking for.
Fast and resultative catalog management becomes more of necessity, in the event that amount of goods, categories and subcategories is continually increasing. Store Manager for Magento application makes yoru catalog arranging process fluent and efficient. Robust tools, the program comprises, are designed to simplify products and categories arranging.
What instruments have you at your disposal and how to operate with them to assign items to target Magento 2 (Magento Open Source 2, Adobe Commerce) categories?
Use Assign Category Option
There is corresponding option included. "Assign category" button is disposed on products toolbar and product context menu. First of all, you should highlight items you need assign category to. Simply go to the category, target products are located in and choose these products or make use of filter options Store Manager possesses. Whenever you have products with no category assignment, you can easily find them using "Show products not assigned to any category" filter option.
Having chosen necessary products, resort to "Assign category" functionality. You will derive the window, that lists all the categories and subcategories, you have at the frontend. Check box for those/that you want to place Magento 2 (Magento Open Source 2, Adobe Commerce) products to. Thus, just in several clicks selected items will be shifted to category/categories indicated.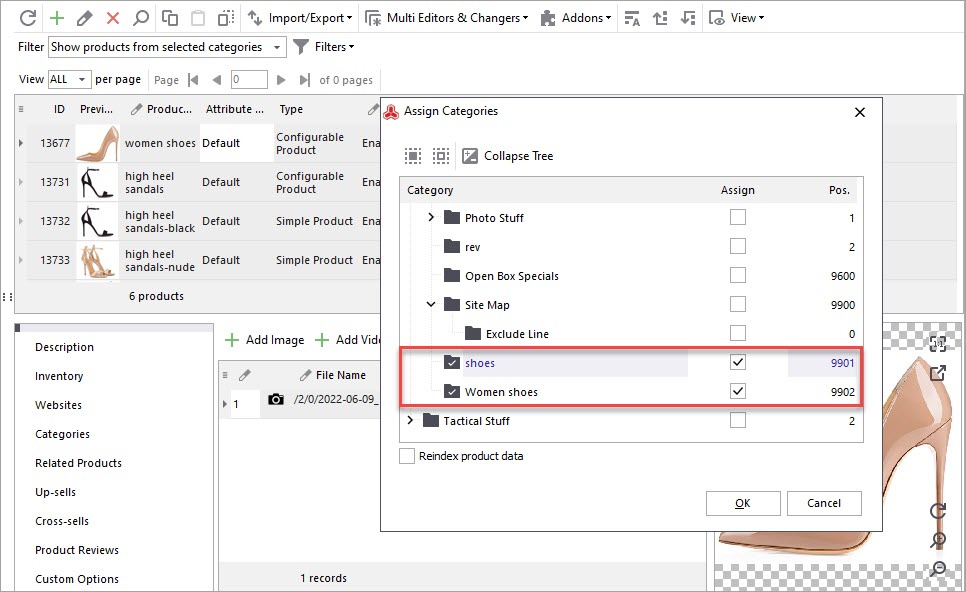 Perform Categories Import from the File
There is a possibility to create needed categories and subcategories uploading them from the file. Categories and subcategories being created, you can add products to them using described above technique. Built-in category import wizard helps you smoothly fulfil categories import and develop hierarchical category tree.
When appending data to your shop, pay attention to wizard tips provided at each and every step. Specify categories title, description and other information associated to product categories in the file and upload this file to database within several mouse clicks. To efficiently import product categories follow tips, given in this article - https://www.mag-manager.com/product-information/magento-product-management/how-to-perform-category-import-to-magento-2/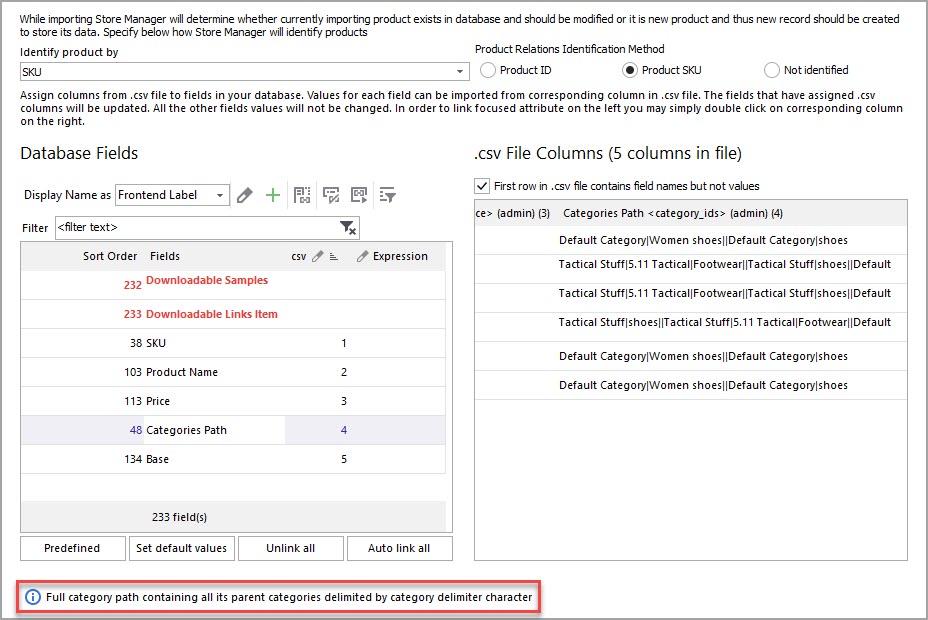 Upload Categories together with Products
Not infrequently Magento 2 (Magento Open Source 2, Adobe Commerce) users need to operate with multiple categories and products arranging. Most likely, it can be cumbersome to upload categories and after it manually assign products to them. Store Manager helps you out, allowing to import products together with categories via the import wizard tool. The file, you append data from, must incorporate column, responsible for categories, Magento 2 (Magento Open Source 2, Adobe Commerce) products will be placed to after the import process. Designate category path for each and every item, so that it will be upload in a worthwhile manner.
In order to get categories create after Magento import, you should have full category path in the file, including Default Category. For example, you want to create category "Televisions" under "What's New" category. In this way category path will be the following "Default Category|What's New|Televisions", where "|" is the delimiter used to separate categories in category tree.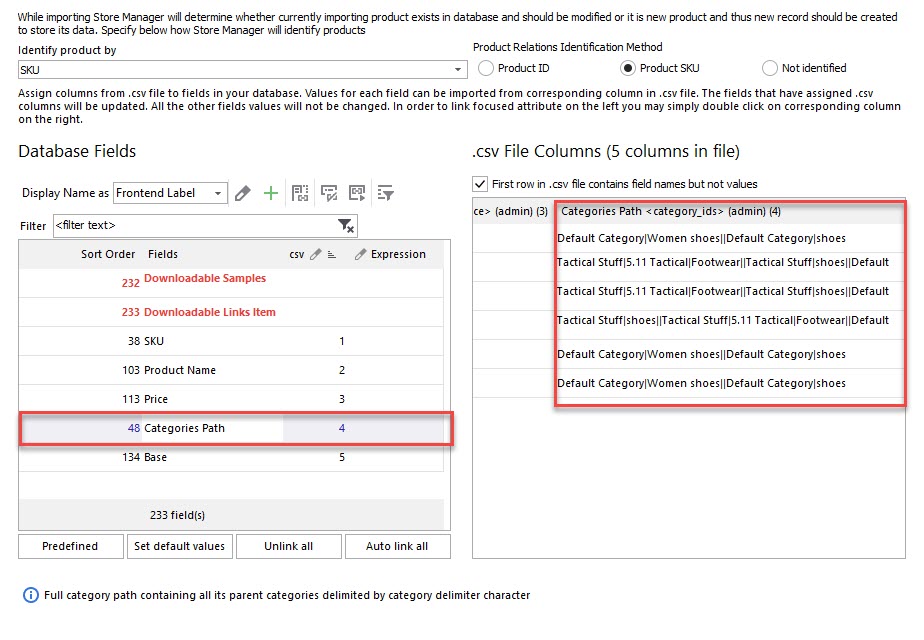 Store Manager for Magento is robust solution that brings you numerous advantages as to catalogue management. Handle multitude of products and categories at lightning speed - set customizable catalog in a hassle-free manner.
Find details on Store Manager for Magento functional capabilities - Download Now


Related Articles:
COMMENTS