Date: 10.17.2018Modified: 05.26.2023
How to configure Magento 2 favorite products
Magento 2 favorite products is a very helpful tool for shoppers allowing to save items they would like to buy some other time or look at them again later. Consequently, by enabling this feature, you help customers not forget about the liked items and at the same time increase the possibility of selling more goods.
Besides, Magento 2 allows sharing customer wishlists with other people via email, which is also an additional method to get more clients.
How to Configure Magento 2 Favorite Products?
From admin panel go to Stores => Settings => Configuration.
Expand the Customers drop-down menu and select Wishlist settings.



How to Configure Magento 2 Favorite Products



In Generation settings set 'Enabled' to 'Yes'. If the setting is inactive, untick the 'Use the system' value box.
Use 'Share' settings to configure wishlists sharing.

Email Sender - select the address that will be displayed as the email sender
Email Template - select the template to be used when sharing Magento 2 favorite products list
Max Emails Allowed to Be Sent - input the maximum number of emails sharing the wishlists (from 10 to 10000)
Email Text Length Limit - specify the maximum number of characters to be used in the email message (250 is the default limit)
Display wishlist summary allows to enable showing the number of items included in the wishlist

Press 'Save Config'.
Magento 2 Wishlist Management via Store Manager
Store Manager allows to view the wishlist of a specific customer and delete items from it. In addition, you can filter favorite products by period and by ordered goods.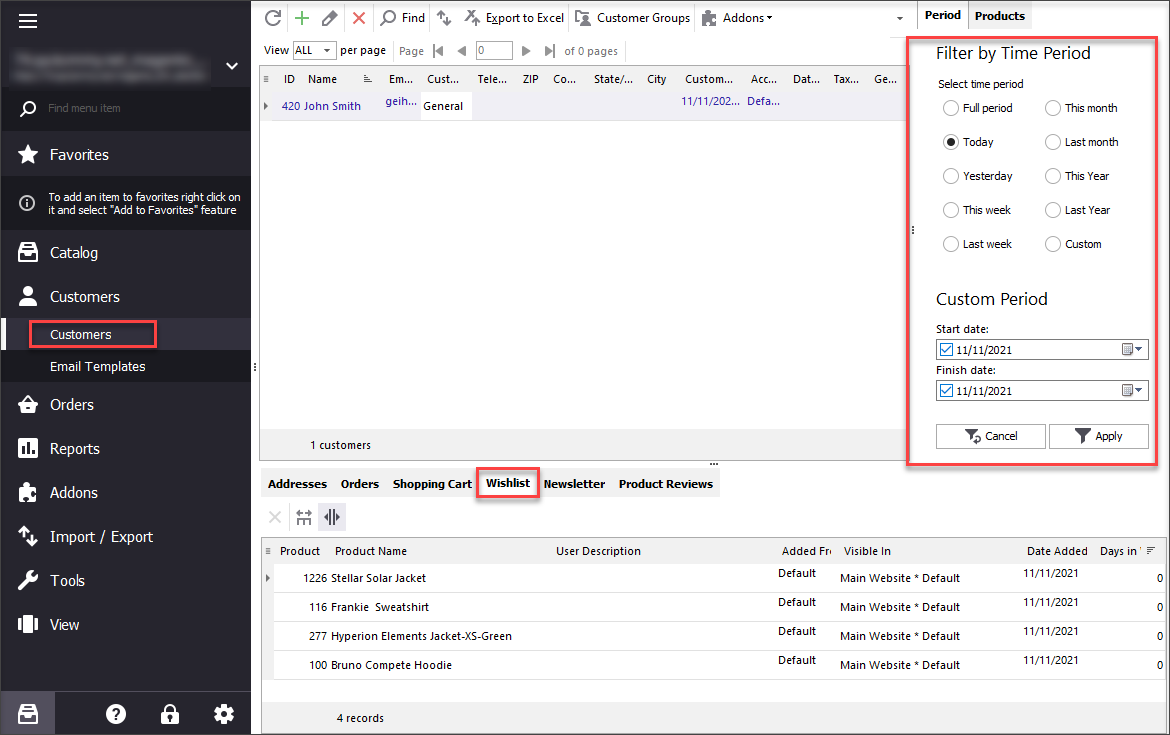 Go to Customers section and click on a client.
In the lower grid open 'Wishlist' tab. It contains the list of products the customer added to his/her wishlist.
In order to delete an item from the wishlist, click on it and press 'Delete' button or use the context menu.
If you want to figure out what products were checked as favorite during a particular period, use the filter settings on the right. Also, the filter allows you to search for orders containing specific items.
Be sure to enable Magento 2 Wishlist feature to let your customers plan the next purchases and bring you more profit. Also, try tracking customers behavior on your webstore via Store Manager for 14 days free.
---
Handle Magento 2 favorite products for 14 days free - Try now
---


Related Articles:
COMMENTS