Date: 08.15.2019Modified: 05.26.2023
How to export products in Magento 2?
In Magento 2, product export is one of those indispensable procedures that you need to learn to perform. You can check this tutorial to become aware of every step of Magento 2 product export.
How to Export Products in Magento 2?
Magento product export may seem quite a short procedure, though you still should be attentive while performing it. So, here we go:
From Magento 2 admin panel go to System => Data Transfer => Export.
From 'Entity type' dropdown select 'Products' option.






If some of the exported data may be found as escape sequence, check the 'Fields enclosure' box.

Check the attributes that you want to exclude from the CSV. To export a record with specific attribute values, input the value into the 'Filters' column.





After pressing 'Continue' you will get Magento 2 products data exported to CSV file. You can find it in the 'Downloads' tab of your browser.
Advanced Way to Export Magento 2 Products Data
Store Manager allows to configure Magento 2 export procedure in a much more customizable way. Here is the list of extra possibilities that you can get:
Select products to be exported
Export product relations like cross-sells, up-sells and related products
Export products with images
Select store view to export product data from
Select delimiters and preview the file before exporting
How to Export Products with Store Manager for Magento?
If you want to export only specific products, got to 'Categories & Products' section and highlight necessary products. To quickly find the merchandize, use the filters. After that get through the following steps:

From Import / Export dropdown select Export products wizard.
Make sure to select Export action.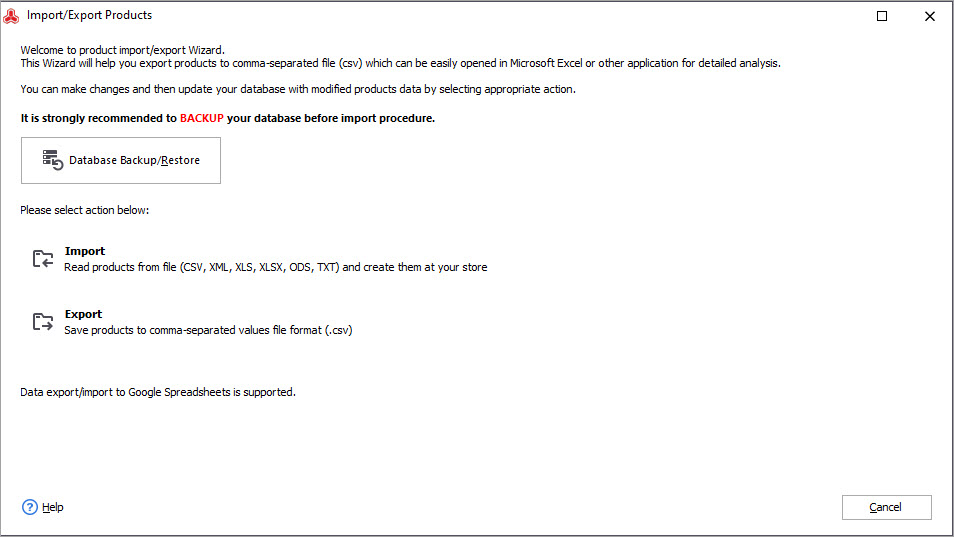 Select the file to save the exported data to using the browse button.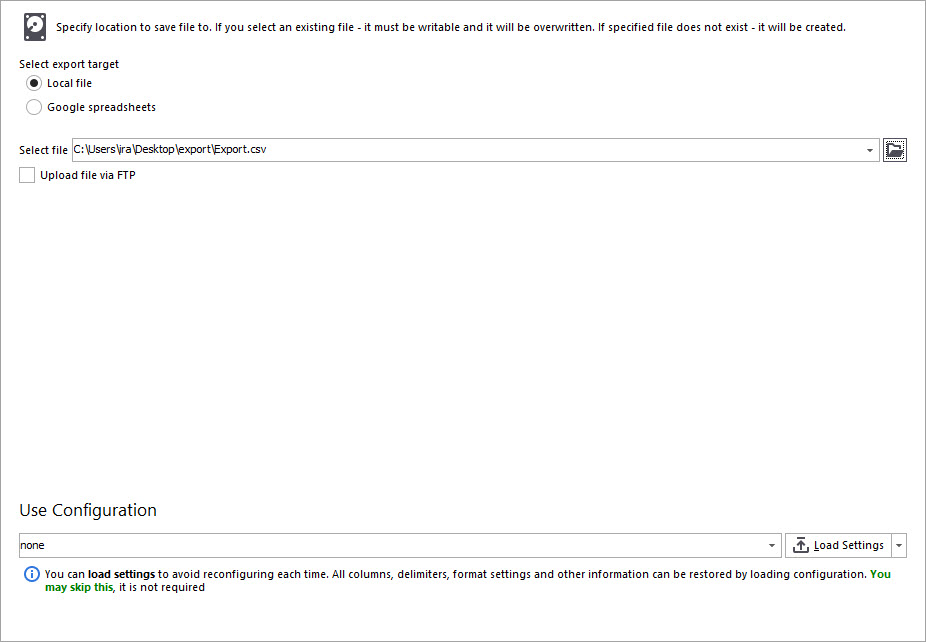 Check what products to export: all goods or only filtered ones. Also, check the store view to export Magento data from.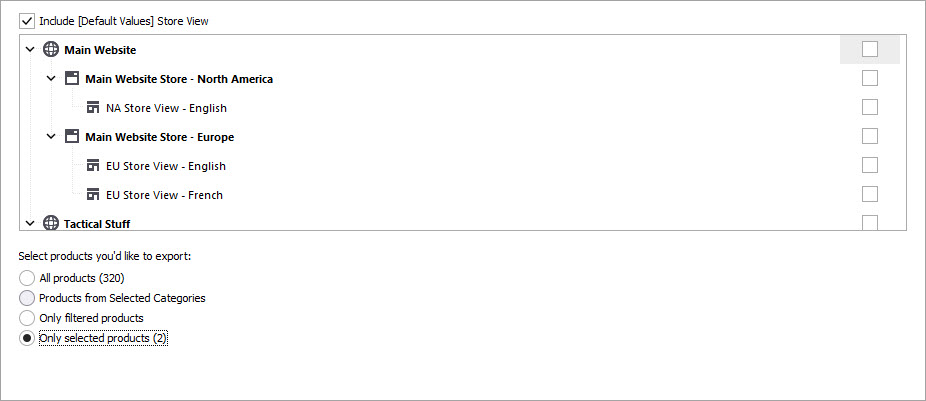 Specify the delimiters that you want to be used for data fields separation.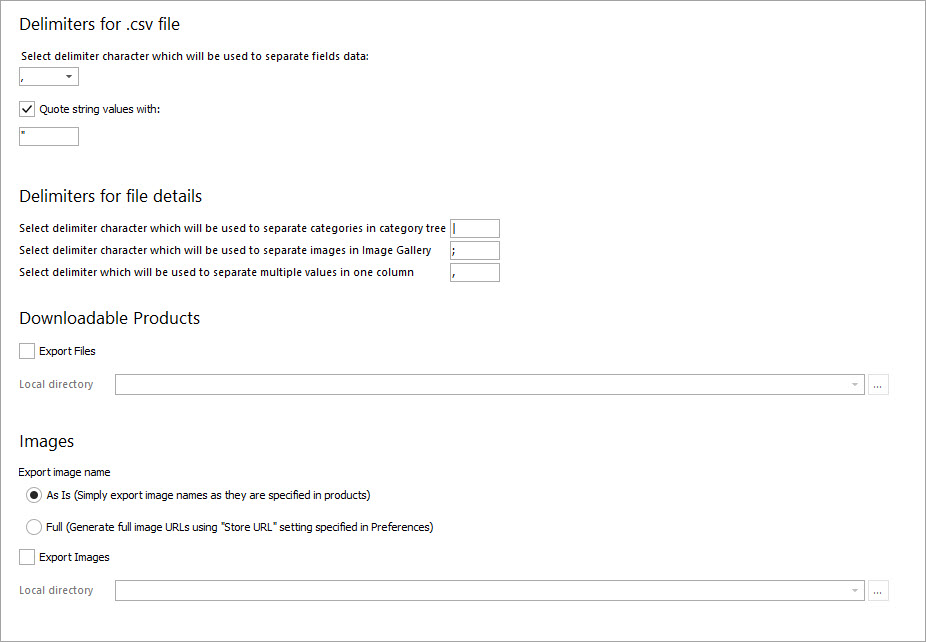 To export downloadable product data, tick 'Export files' box.
To extract images, check the "Export Images" box and specify local directory to file with product pictures.
On the next step, check necessary product relations that you want to export. Also, select what database fields you want to export moving them to the right pane using provided buttons.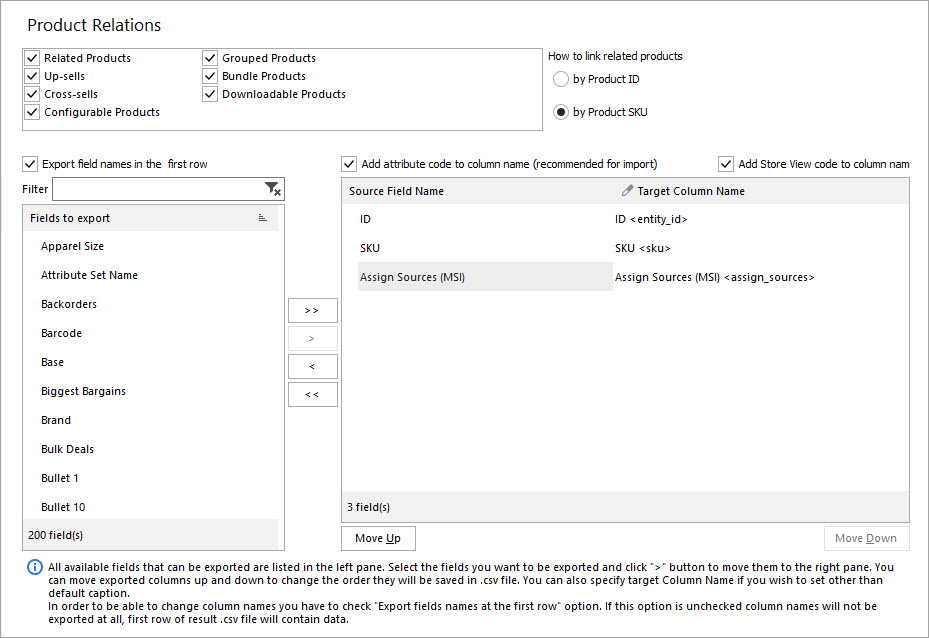 Press 'Export' button and preview the CSV.
To have the file exported to your computer, press 'Finish'.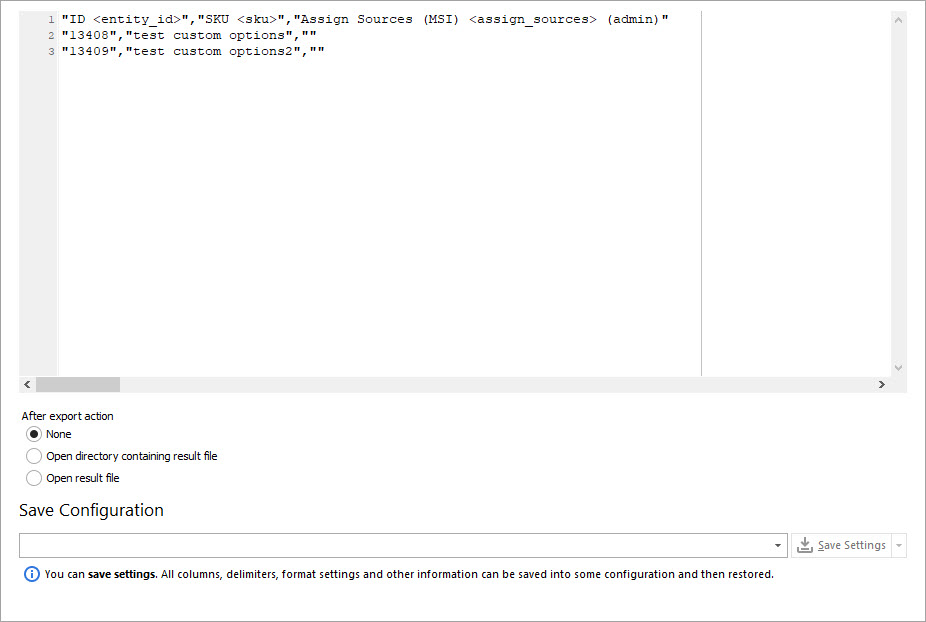 Now the exported CSV can be modified and shared or imported back to Magento.
---
CSV Export Magento 2 goods with images and related products - Try Free
---
COMMENTS