Date: 04.19.2018Modified: 05.26.2023
Magento 2 content staging
Magento Promotions and Content Staging
Content Staging feature gives you a unique possibility to create a set of page elements which can be automatically enabled according to scheduled time right from Magento admin. This means that you can schedule a particular page design or 'content stage' for a specific period.
Content Staging is a perfect solution for arranging and managing Magento promotions. This function will relieve you from annoying constant control over your promotional campaigns and the risk to forget about activating or deactivating the right page design. Magento 2 can take care about it alone according to configured content staging parameters.
How does Magento 2 Content Staging Work?
During the scheduled period your product/category page will contain the updated elements and will return to its previous look after the specified changes expire. It is possible to schedule a few campaigns in advance and edit them whenever you want. The Staging Dashboard allows you to view all scheduled campaigns with their details and modify them.
Unlike the previous Magento Commerce possibilities for special prices, now Content Staging can be applied to products and categories details, catalog price rules and shopping cart price rules. Such improvement makes the configuration of Magento 2 promotion rules or any temporary updates deeply detailed and limitless.
How to Schedule Magento Promotions via Content Staging?
In order to create and schedule a particular page design, select necessary product or category. To configure scheduled updates for a product press 'Edit' button.

Tap "Schedule Update" button in the Schedule Change field and start configuring the campaign settings.
First, specify its name, description, start and end dates. This information is specified exclusively for you and will not be displayed on the front-end after enabling the campaign.
Generally, with the help of Content Staging feature you can change any of category or page settings and schedule them for a specific period of time. It is possible to add new category image or product image/video, change description or add a CMS block (to category) and make it active only during the campaign period.
The scheduled changes can be saved either as a new campaign or assigned to existing one by ticking the necessary option.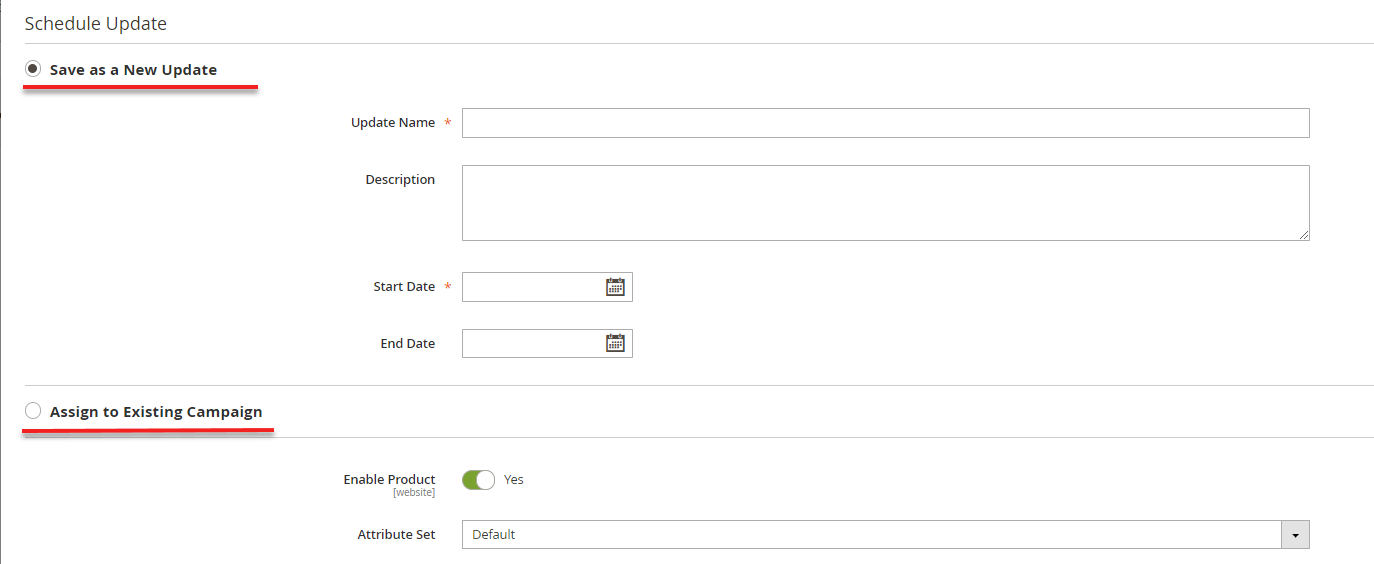 All created campaigns are listed in Staging Dashboard (Content >> Staging >> Dashboard).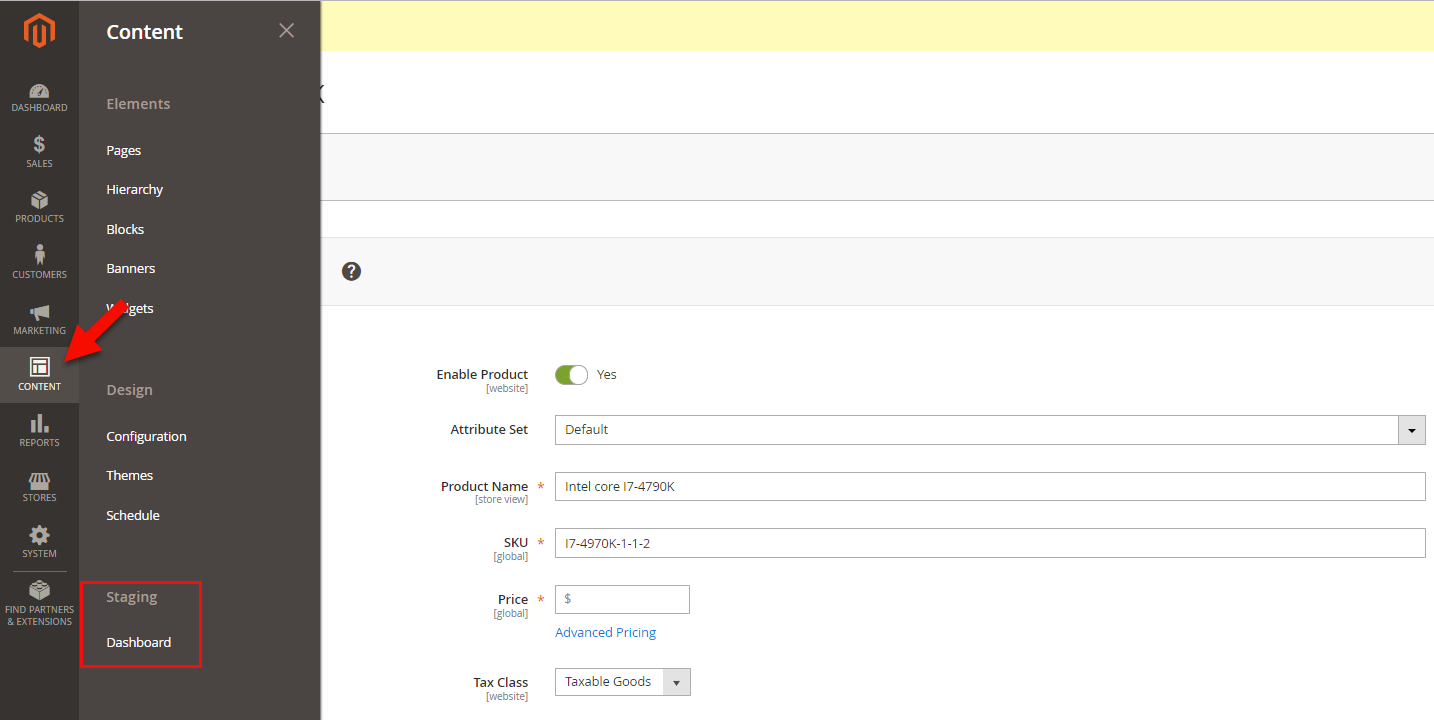 They can be either edited or previewed. You can view scheduled updates for any Magento storeview and set them as a timeline or grid.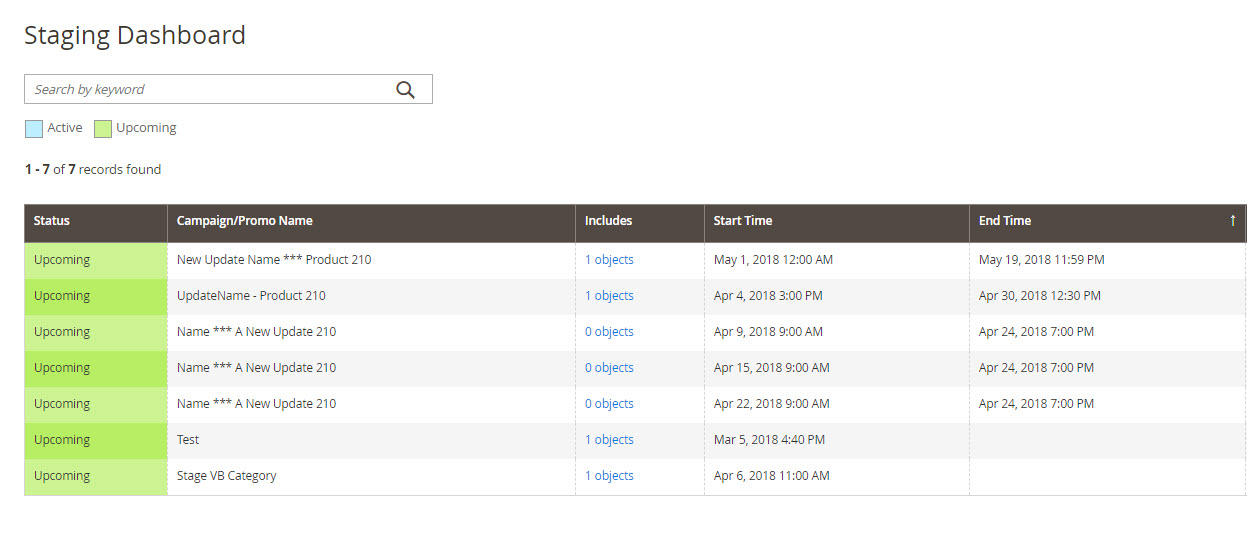 Store Manager for Magento and Content Staging
The benefits brought by Content Staging tool are obvious and make store management ultra professional. That's why our team keeps on developing new possibilities for content staging management from Store Manager.
From v.3.15.0.2181 Store Manager for Magento allows to view the scheduled changes in the application.

If you have any ideas on how Store Manager can improve content staging creation, add a comment under this article and we'll gladly consider it for implementation.
---
Check free trial to see what other benefits Store Manager can bring you Request now
---


Related Articles:
COMMENTS