Date: 02.26.2018Modified: 10.12.2023
Copy/paste Magento 2 tier prices in bulk
Magento Tier Price Multi Editor was developed to enable managing tier prices massively with no need to repeatedly perform identical actions for different products. Apart from massive setting, changing or deleting tier prices, this tool supports cloning tier price rules. That means, that you can simply copy Magento tier prices from one product and paste them to other merchandise. With Tier Price Multi Editor it is possible to append the copied discount to many products at one stroke.
Magento Tier Prices Copy/Paste feature is available in the Adobe Commerce (Magento Enterprise) Edition of Store Manager starting from ver. 3.14.0.2159.
Why Do I Need Such Function?
Let's say, your inventory makes 100 000 items which are comprised in a dozen of categories. You have created a tier price rule for products of one of your subcategories and decided to duplicate it for products of another subcategory. Using Magento Tier Price Multi Editor you wouldn't have to create the same discount for each and every product one by one. The whole procedure can be accomplished in a minute.
How to Copy Magento Tier Prices and Paste Them to Other Products?
The procedure is very easy and requires just few clicks. To copy Magento tier prices, select the item having the price rule you want to append to another item or to a bulk of them. In the lower grid find Tier Price tab. Highlight those tier prices which are to be cloned and press Copy Selected button.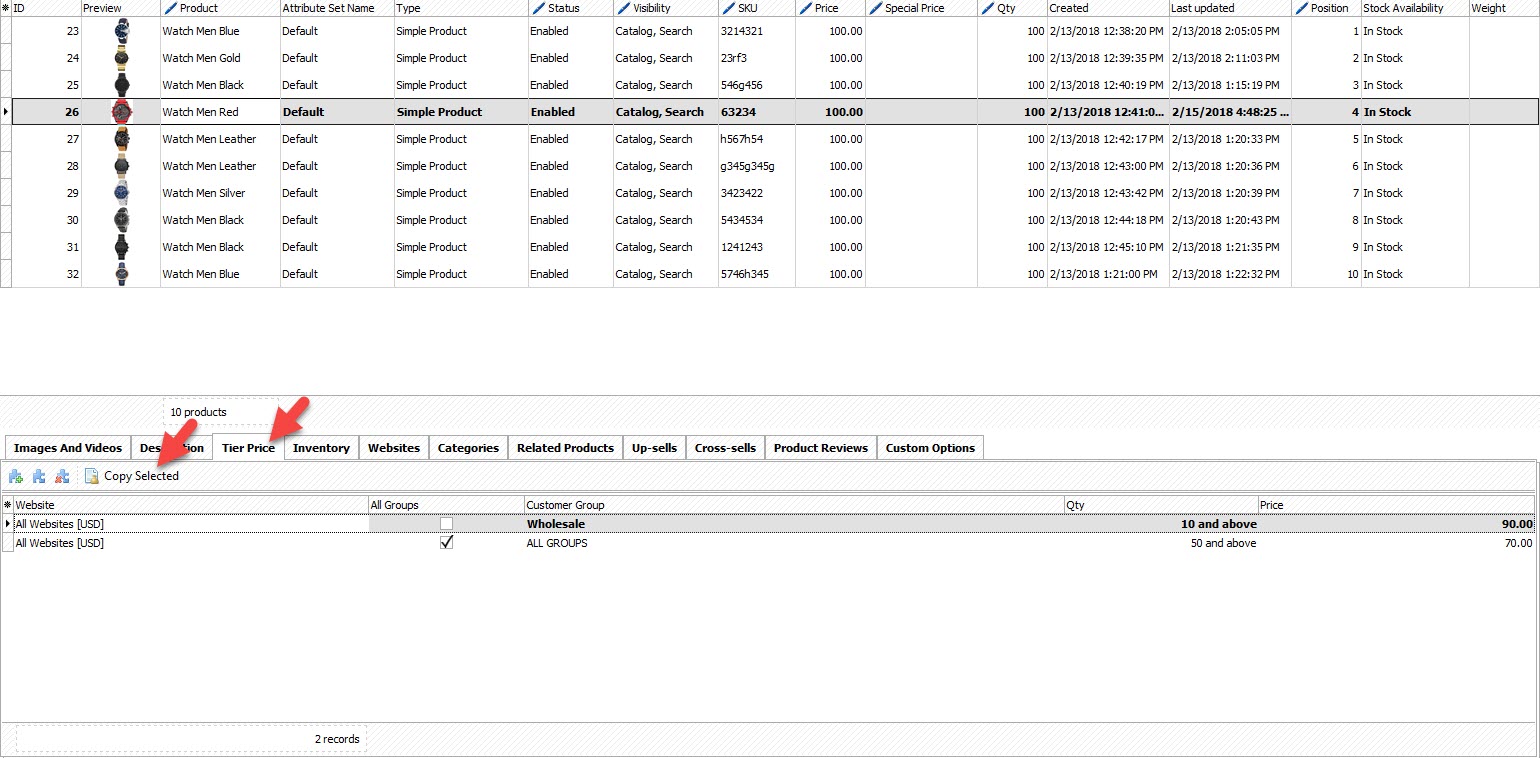 View the results in the pop-up window and check the copied rules.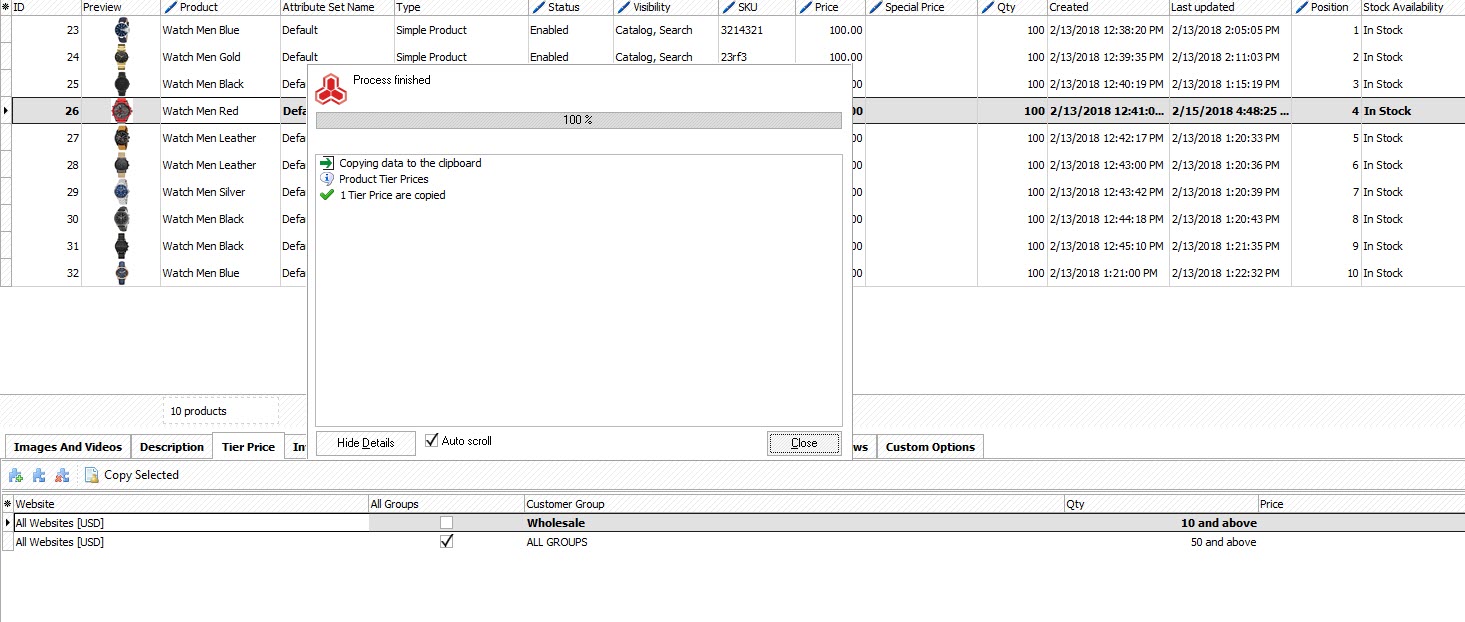 In order to paste copied tier prices to other items, highlight necessary products and right-click on them. From the context menu select Tier Price>>Paste Selected.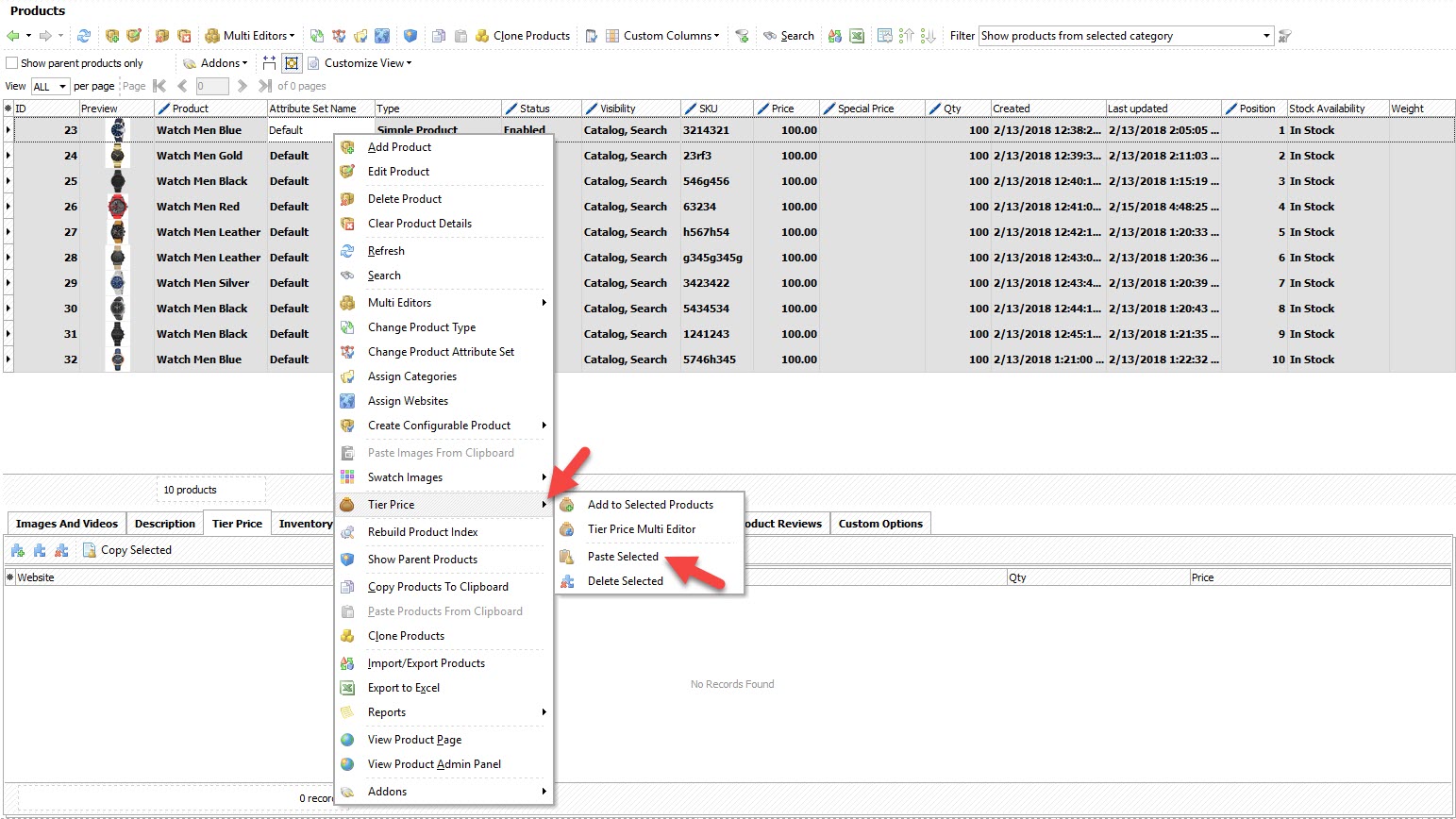 Сheck whether appropriate tier prices were cloned in the Tier Price tab containing all tier price rules set for the selected product.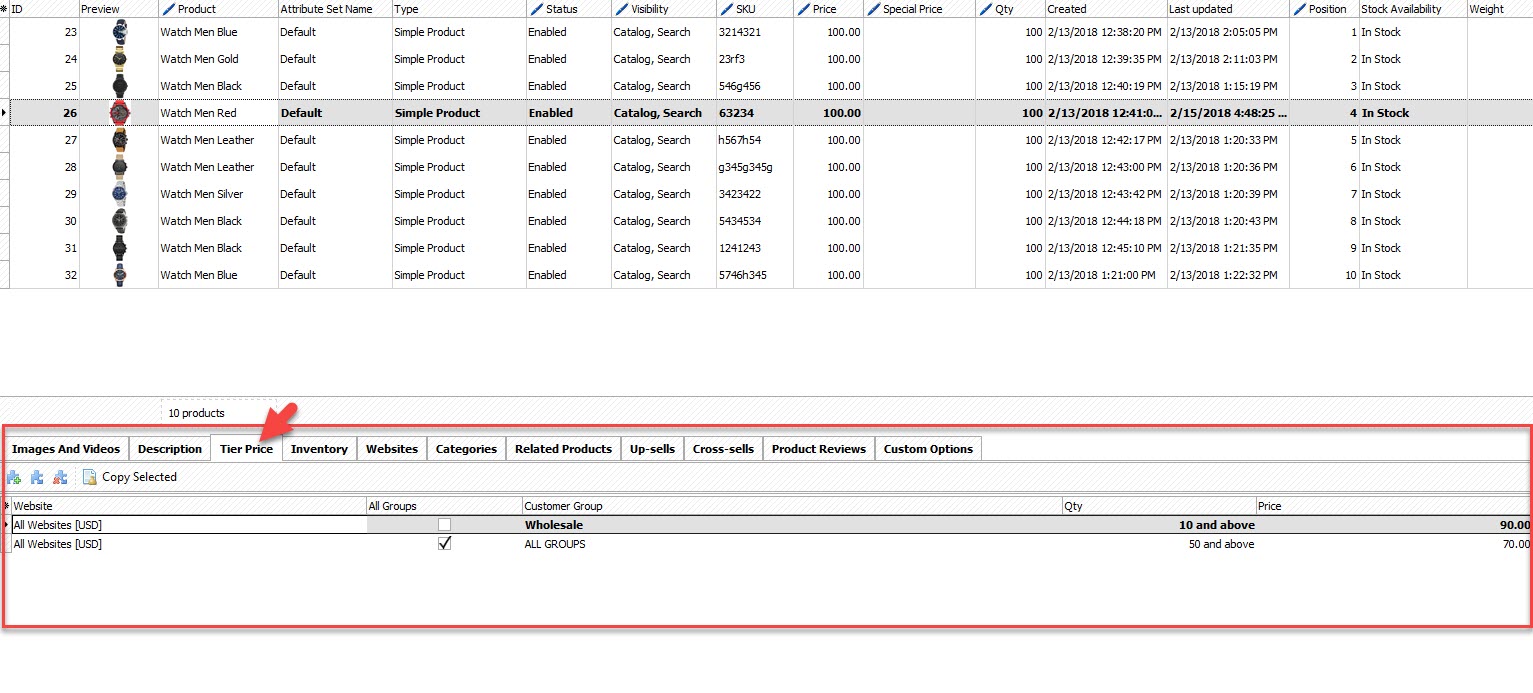 What if I Cloned Tier Prices to Wrong Products?
In case you inserted the copied Magento tier prices to wrong merchandise, you can easily delete all of them at one stroke. Just highlight those products, right-click on them and use Delete Selected option to remove tier price rules from these items.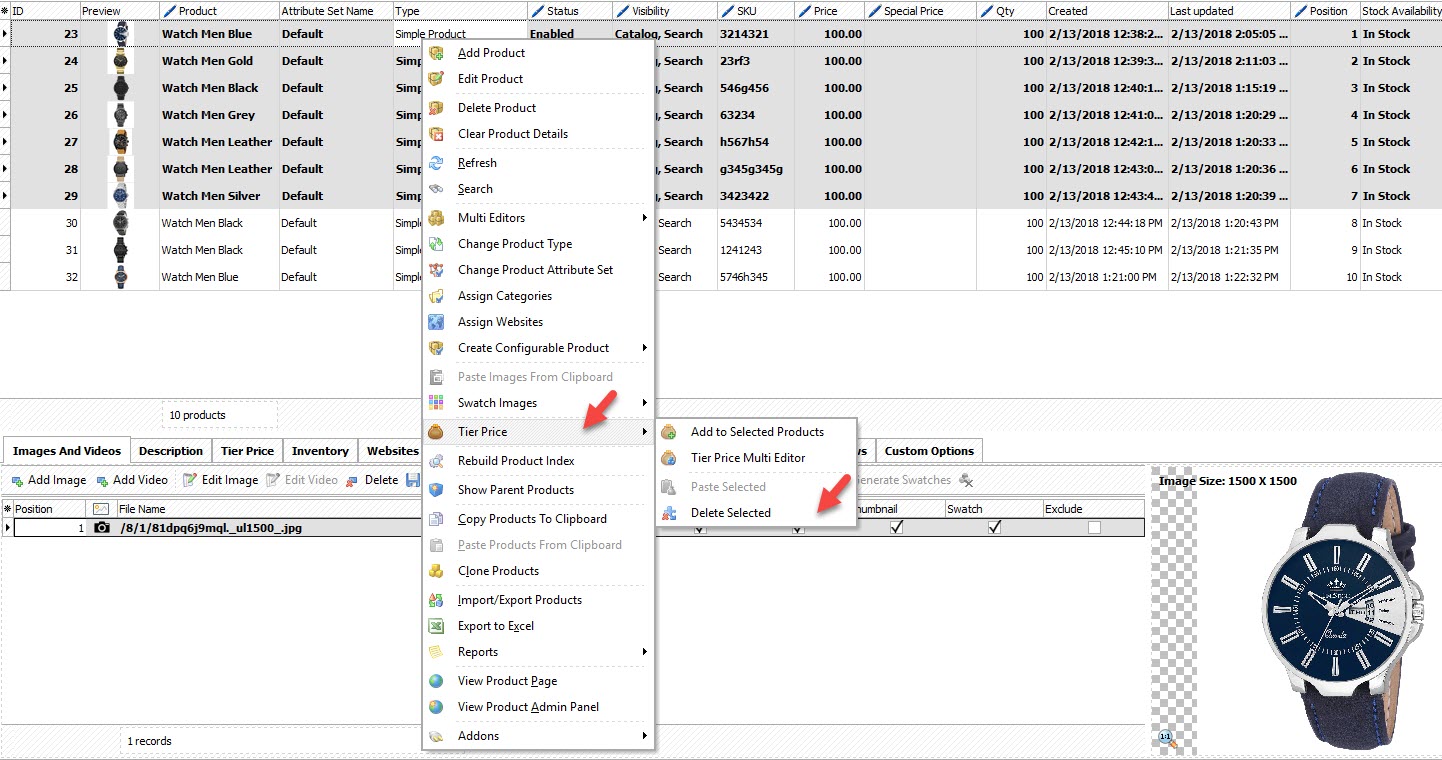 Note: Removing tier price from a product using Delete Selected option, will clear all tier prices configured for this product.
Magento Tier Price Multi Editor can become of great help for those who manage big masses of products and spend too much time and efforts repeatedly creating same tier prices for different merchandise. With this instrument you can generate tier prices in bulk applying a lot of conditions, copy/paste them to other goods and massively delete them.
---
Copy Magento Tier Prices and paste them to other products in few clicks!
Try Now


Related Articles:
COMMENTS