Date: 06.20.2019Modified: 05.26.2023
Manage several Magento 2 stores from one location
With Store Manager for Magento you can manage several Magento 2 stores within one application. How can it be done? Very easily. You simply connect application to multiple databases and switch between them when needed.
Manage Multiple Magento 2 Databases From One Interface
Store Manager is a perfect solution for those who want to manage stores that have separate databases and are located on different domains.
Maybe some of your stores are based on Magento 1 and some of them are based on Magento 2? With Store Manager you can manage shops based on multiple Magento versions.
How to Manage Multiple Magento 2 Stores from One location?
Launch Store Manager for Magento and press F12 hotkey to open Preferences.



How to Manage Multiple Magento 2 Stores from One location



Open Database Connection settings and click on 'Actions' button. Select 'Create new configuration' option.



How to Manage Multiple Magento 2 Stores from One location



Input the name of the new store configuration.



How to Manage Multiple Magento 2 Stores from One location



Select the way to connect store database to the application.



How to Manage Multiple Magento 2 Stores from One location




There are four methods:
Direct
PHP MySQL bridge connection
Using Magento Store Manager Connector
To get more information about database connections types, check these guides Quick Start Guide:
Configure remote database connection settings: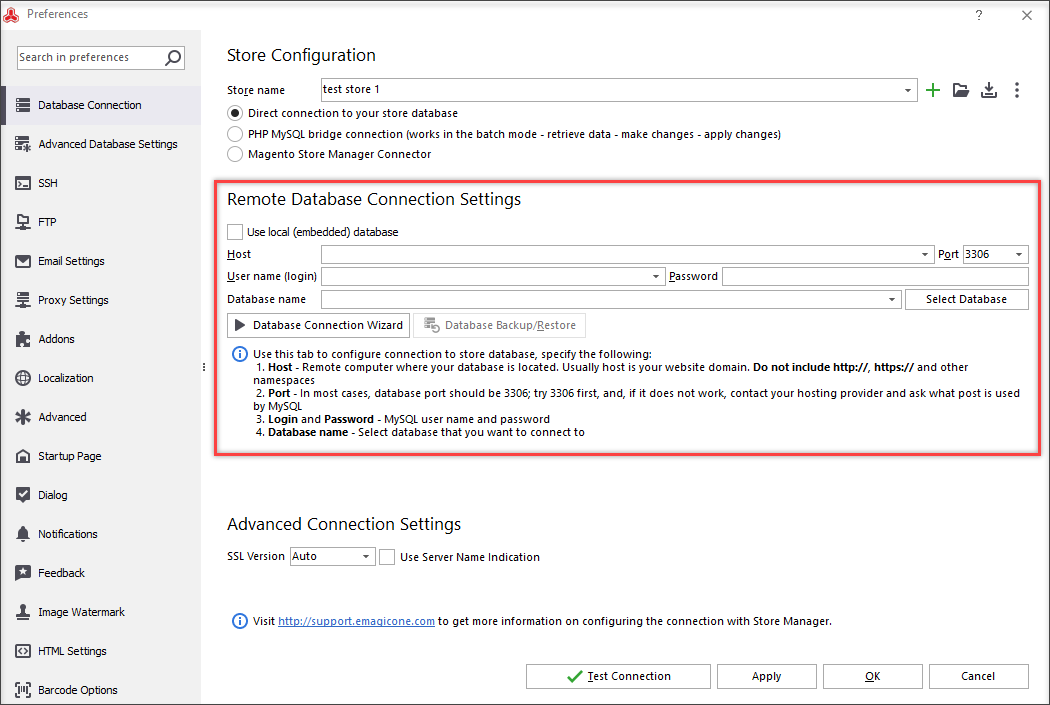 If you selected direct connection type, specify the following information:
Specify host (remote computer where your database is located). Make sure not to include http//: and https//:
Select database port (3306 is default one, though in case it does not work, ask your hosting provider what port you should use)
Enter MySQL username and password
Select database and input its name
Depending on the connection type, different data is required.
You can launch Database Connection Wizard for more detailed configuration
Also, to eliminate any risk to damage the database, it is possible to configure the database backup by launching the wizard right from the current window.
To check if the inputted data is correct, press 'Test Connection' button. In case you get any error message, check the entered details. If all is correct and error messages still appear, contact our support.
To save the connection, press OK.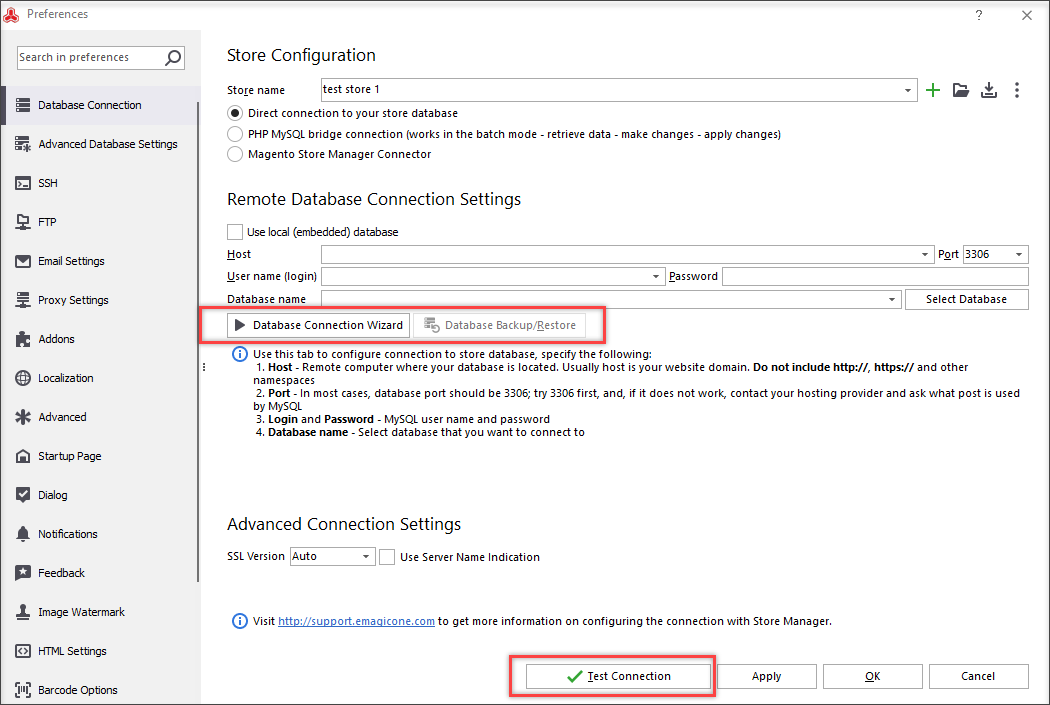 It is possible to add multiple store connections in the same manner.
Switch Between Store Connections in One Click
The application allows a convenient way to switch between store connections simply by selecting one from the corresponding drop-down.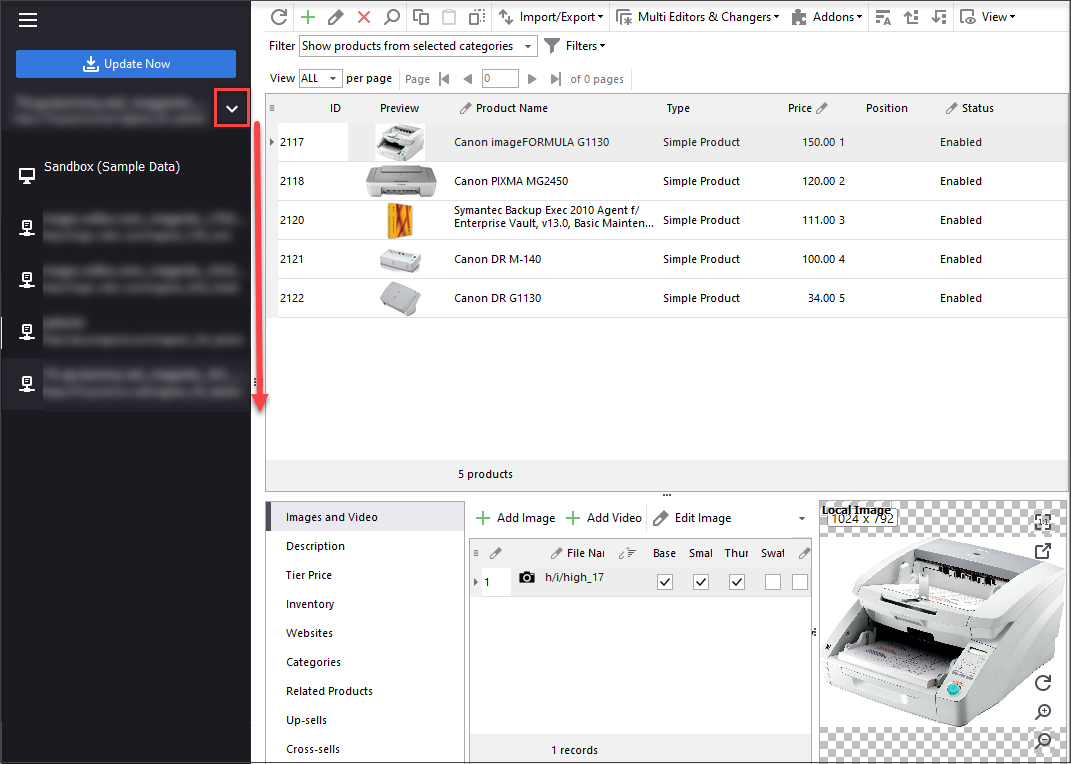 Easily Transfer Data From One Store to Another
Thanks to the possibility to quickly change store connections, you can avoid repetitive logging into each back-end office that can cause quite a mess for you. This way Store Manager speeds up and improves the process of data transfer.
In addition, no matter to what version of store you switch, the application's interface remains the same. Consequently, the algorithm of performing export and import procedures is identical.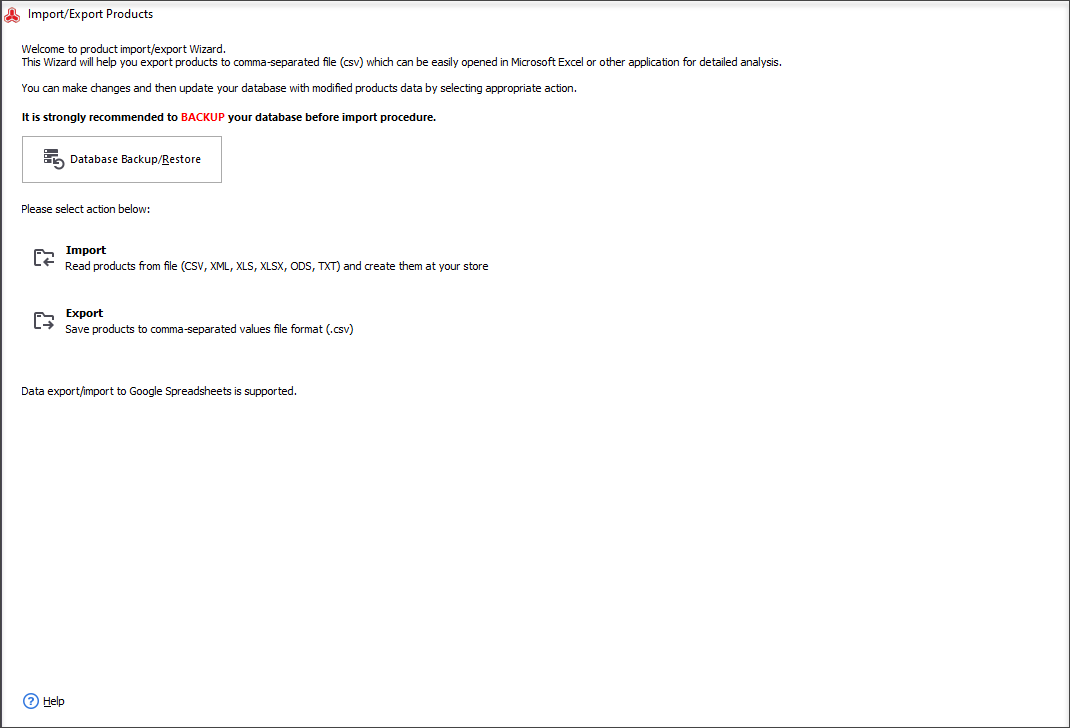 You can download a trial version of Store Manager to manage multiple Magento 2 stores for 14 days for free.
Try to handle several Magento 2 databases with Store Manager for free - Try Now
---


Related Articles:
COMMENTS