Rise your e-commerce management to a new level
FTP access details and our store URL, so our techs could configure the database connection between your store database and the Store Manager
CSV, XLS, XML, TXT file or with the URL you use to reach your product catalog file (if it is located on the suppliers server), and our techs will find a way to import it smoothly and at once.
In a while we will send you back everything you need to become a PRO importer and show you how to set Everything UP and use it in future with same files free of charge!"
Choose Package
start in seconds

$899

$1499

$1999

Enterprise Pack

$4999

License
Store Manager for Magento
Standard
Professional
Professional
Enterprise
Number of Licenses
1 Primary License
1 Primary, 1 Additional
1 Primary, 1 Additional
1 Primary, 3 Additional
Automated Product Import
1 Addon License
1 Addon License
1 Addon License
1 Addon License
Magento Editions Compatibility

Community

*

Community

*

Community

*

Enterprise

*
Free Update Service for 6 months
Software Installation and Pre-import Preparation
Connection Configuration
Shopping Cart (Database) Diagnostics***
Database Backup/Restore
Initial import **
Complete Import Configuration
Import
Amount of records in the file

Up to 2 000

*

Up to 20 000

*

Up to 100 000

*

Unlimited

*
Free Scheduled Import
Additional Calculations
Category Import
Product Import
Attribute Import
Manual Data Input
Support Plans
Personal Support Manager (Personal assistance)
Sales Questions
Phone, Chat, Email
Phone, Chat, Email
Phone, Chat, Email
Phone, Chat, Email
Support Questions
Email
Chat, Email
Chat, Email
Chat, Email
Technical Support
Email
Email
Email
Chat, Email
Training / Remote Assistance
1 Hour Included *
2 Hours Included *
10 Hours Included *
15 Hours Included *
Choose Package
start in seconds

$899

Buy Now

$1499

Buy Now

$1999

$4999

Enterprise - All-in
** As you know, performing fist import of a vast amount of products and their images is a time consuming and tremulous process. However we are ready to take it on ourselves so you could check the result and to be sure that everything will go smoothly from your side when you click "Import".
*** That would not be a secret that over the time, your store installation keeps storing the unused product images and files taking the FTP quote and slowing down your website performance. As well as your database may be wounded by unsuccessfully removed temporary modules that left behind their trails. Our techs will carefully check every database table in order to make sure that everything works like it should for a fresh store installation.
Update Service allows you to download new versions of Store Manager. You get 6 month of Update service along with product license. If your update service is expired you can prolong it for 6, 12 or 24 month or you can proceed using the version you have with no additional fee.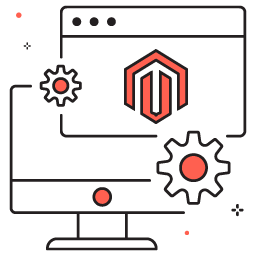 Technical

Requirements for Store Manager for Magento*
Open Source (Community Edition): 2.4.x, 2.3.x, 2.2.x, 2.1.x, 2.0.x
Adobe Commerce (Magento Enterprise Edition): 2.4.x, 2.3.x, 2.2.x, 2.1.x, 2.0.x
Windows (32/64 bit) 11, 10, 8, 7, Server 2003
Starting from 4Gb RAM (for small or med-size stores)
1024x768 screen resolution
Internet connection
* - Compatibility is relevant for the latest Store Manager version
** - We strongly recommend to backup database before making changes from Store Manager.
Secure

Ordering

The information you provide to us will be processed safely and securely. We appreciate your business and promise the following:
Secure checkout process via SSL
World-class support via live chat, e-mail and ticket submission with highest ethical standards
Contact our Support Center to get your questions answered.
We are here to help out Mon through Fri, 11.00 - 19.00 (GMT +02.00), excluding holidays.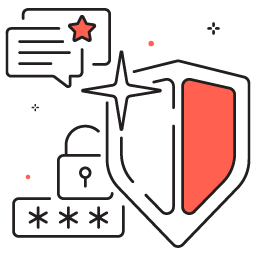 Need FREE Help? Contact us!

* Click on the symbol on the form above to attach the file:
Check what other people say:
Store Manager helps me performing tasks more efficiently. The mass product editor is very useful to update info for products for a same group.
It's also very easy to filter products and export listings to Excel. We use that regularly as well.
And in general editing products, stock numbers, prices, .... goes a lot quicker because you don't have to load a new page every time you go to a new tab, like in your Store Admin Panel.
Wim Bommerez - Health XL