Date: 01.09.2014Modified: 05.26.2023
Magento order multi editors
There are many aspects for online merchants to cope with to run business successfully and order management, certainly, can't be set aside. As your business continues to grow, managing each of Magento orders separately is not an apt option for you.
Therefore the tool for bulk order processing will not be unnecessary. This will contribute to efficient order management and save valuable time throughout the day. Store Manager for Magento comprises such a functionality. Order Multi Editors were designed on purpose to help you run business smoothly and organize order data in a simple and quick way.
Implement batch updates to orders in no time with Multi Editors - do not open each and every order and process one-by-one, leave it in the past. Newly added Multi Editors embrace Orders Payment Multi Editor and Order Details Multi Editor. Correspondingly, having a need to update payment details, for example, you can resort directly to corresponding Multi Editor and get fields that refer to order payment for further updates.
Below in this article you can find guidance on how to proceed with order management using Multi Editors tools.
Reach the Orders to Be Updated
Definitely, having immense number of products in catalog, you will not need to renew all of them at once. Here comes up a dilemma - how to get necessary orders if order list incorporates decent number of orders? Filter functionality will come to the assistance.
Having switched to Orders section of Store Manager application, there you will find order list, order associated details in the lower grid and order filters to the right. Orders can be filtered by time (today, last 7 days, this month, last week, yesterday, etc), by products ordered, by particular customer (customer search form).
Decide on what filter option suits you best, apply the filter and orders that match your request will be listed in order window.
Updating Order Payment
When you need to update information concerning order payment, highlight target orders and launch Order Payment Multi Editor from order toolbar or context menu.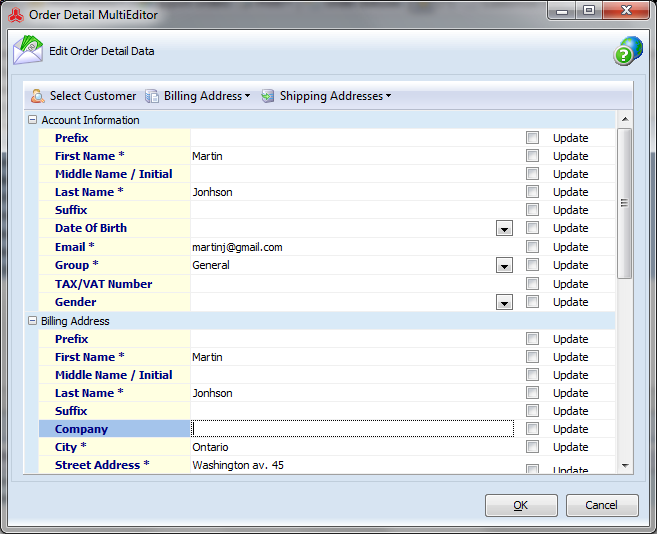 Multi Editor window will come up. You can modify payment method, shipping and handling information for multiple orders. Depending on the payment method you choose, there can appear extra fields, for example, when you opt for credit card, you can designate its type, credit card number, last four digits, etc.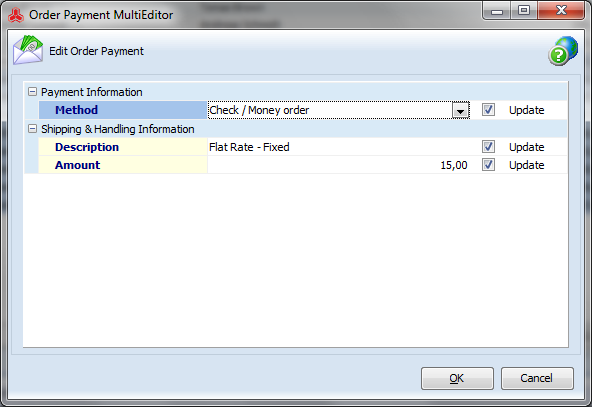 To update certain field you must check Update box for it. Press Ok button to complete the update process.
Magento Order Details Arranging
Details referring to numerous orders can be adjusted by means of Order Detail Multi Editor. It opens in separate window after you choose Multi Editors -> Order Details Multi Editor. Thanks to it, you can alter customer, billing and shipping address info.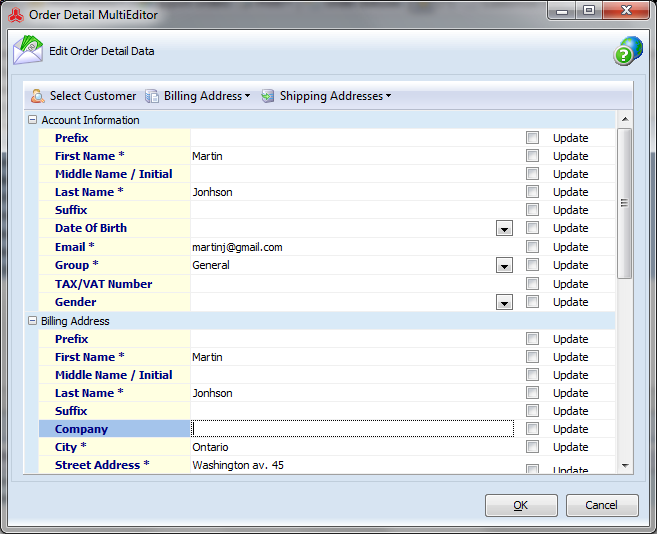 Similarly, in order to change some details, you are supposed to specify them in corresponding fields and check Update box next to it.
If you want to assign a customer to several orders, fall back upon Select Customer functionality. Click on the icon and there will appear Customer search form, where you must specify search conditions, according to which search will be executed.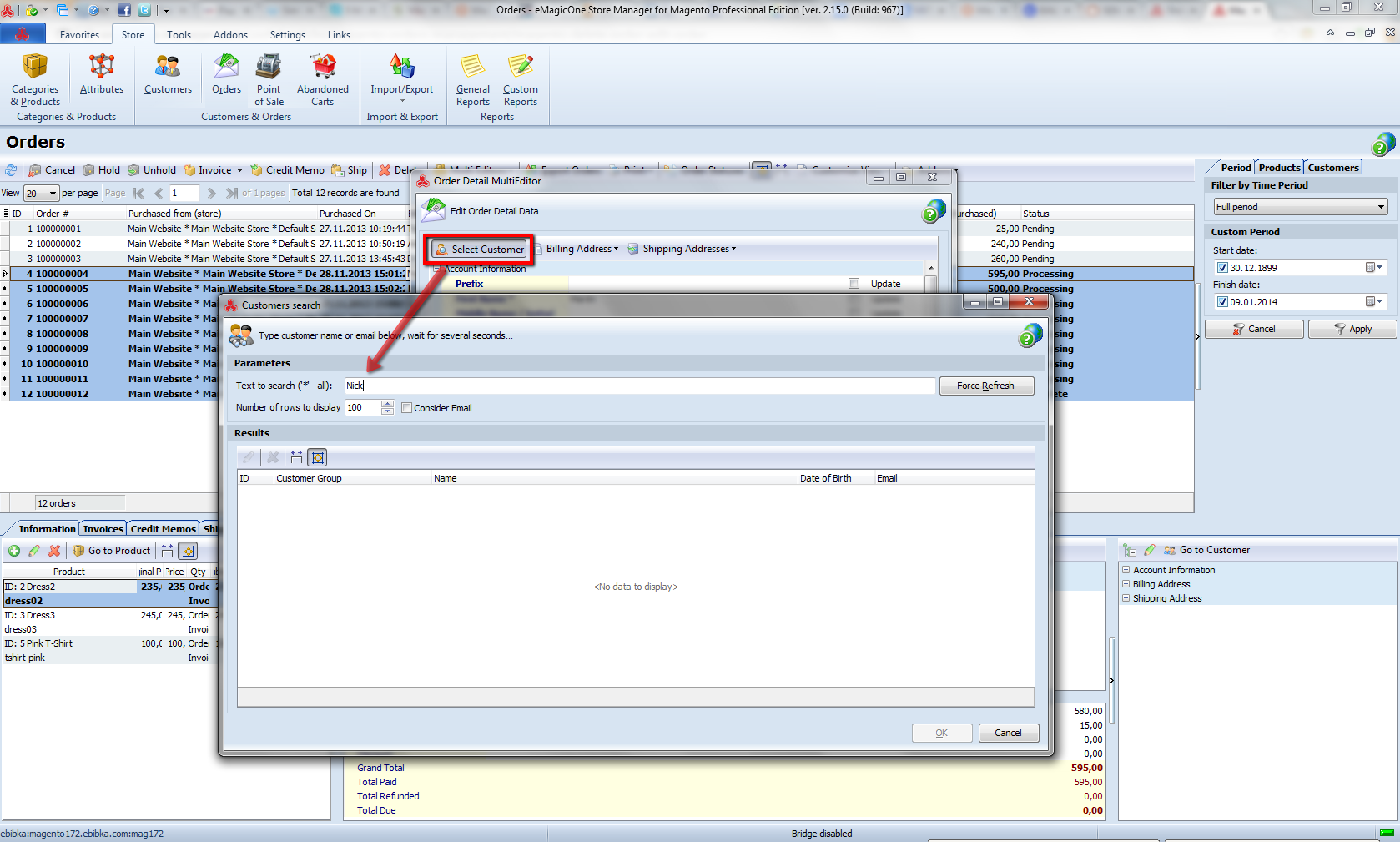 Bulk order handling significantly facilitate order management and makes it more flexible. Arrange orders in handier way using optimal instrument Store Manager for Magento comprises.
Read related article and get to know more about Store Manager capabilities - www.mag-manager.com/useful-articles/additional-features/make-magento-order-management-simpler-with-pos-point-of-sale-system


Bulk update orders FREE via Order Multi Editor Update Now


Related Articles:
COMMENTS