Date: 03.09.2015Modified: 06.30.2022
Change Sort Order of Magento Attribute Dropdowns
Configurable products allow displaying product attributes as dropdowns with options at the frontend. Often, store owners would add attributes at the backend randomly. But when they want to change sort order of attribute dropdowns in Magento 2, they have do it programmatically. An alternative to code editing is using Store Manager for Magento.
Change Sort Order of Magento Attribute Dropdowns Via Import
If you want to edit attributes sort order for existing configurable products, you can do it in a few clicks using the flexible import tool with Store Manager for Magento. Let's see how it works.
Here is a sample product with two options, color being the first on the list and size being the second.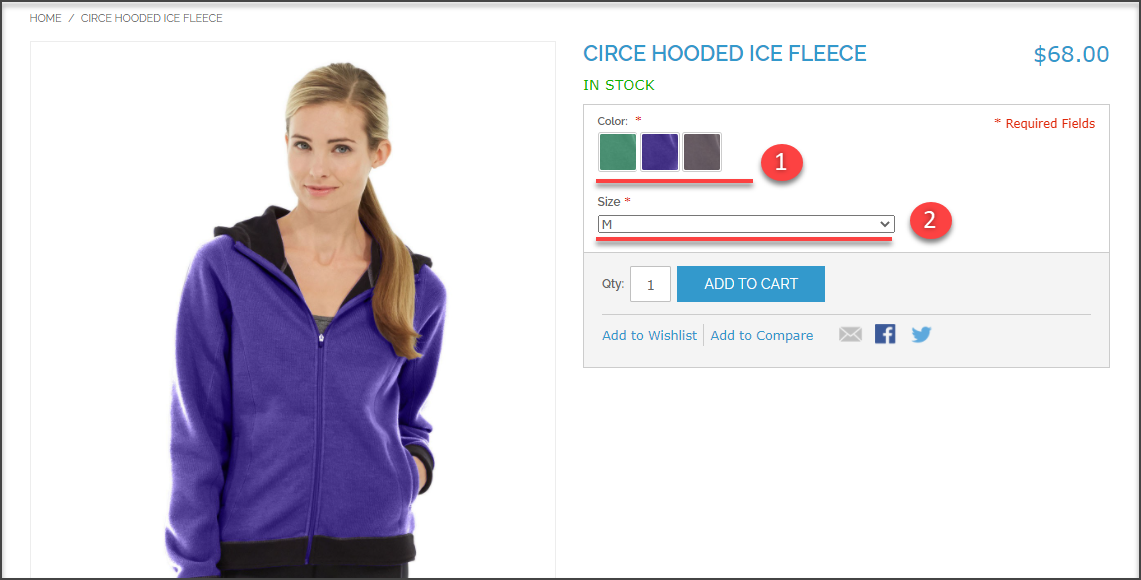 Here is a file that we've prepared for import. As you can see, it has only four columns:
Product identifier (SKU, ID)
Column with SKUs of associated to configurable simple products (column 2 at the screenshot)
Configurable attributes (color and size)
Attribute position of configurable products where you indicate numbers that correspond to sort order of attributes in previous column.

Note: All the multiple values in the file are separated by a delimiter, in our case, it is a comma (,) symbol.
You will have to indicate the delimiter (the one you use in your file) at the appropriate step of the Import Wizard.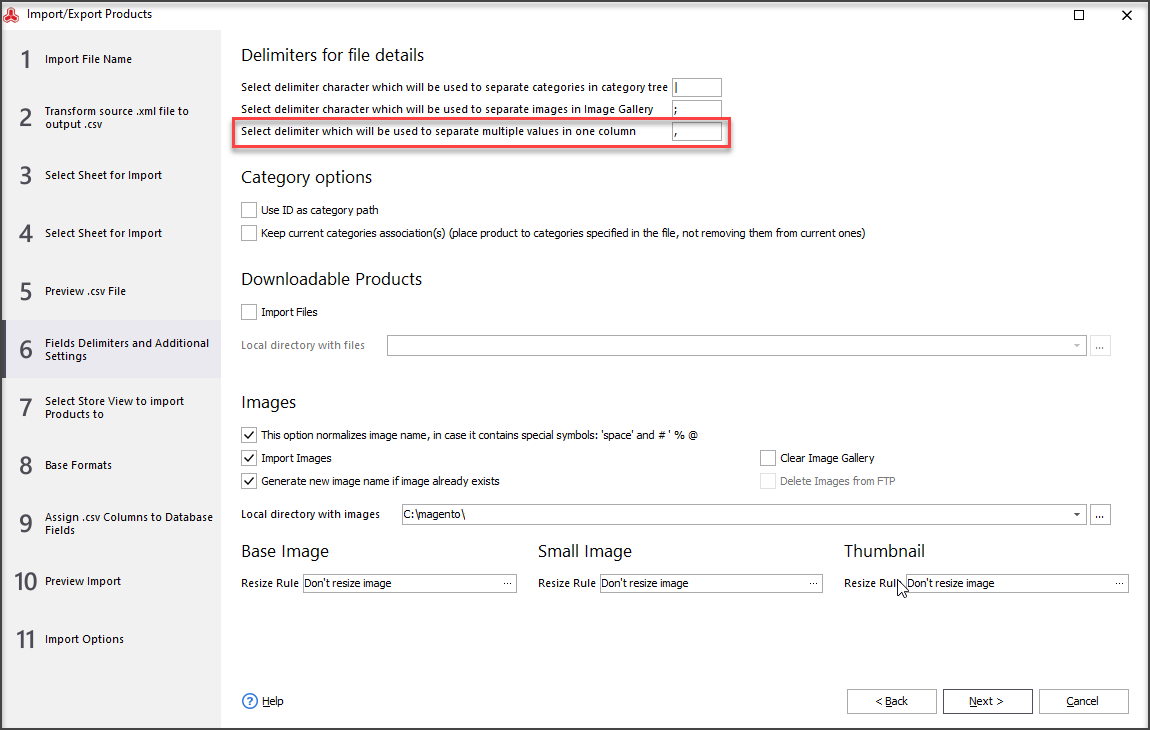 If you are uploading new configurable products with associated items, you need to include more fields in your import file. Check this step-by-step tutorial on how to create Magento 2 configurable products via import.
Let's see what we have got as a result.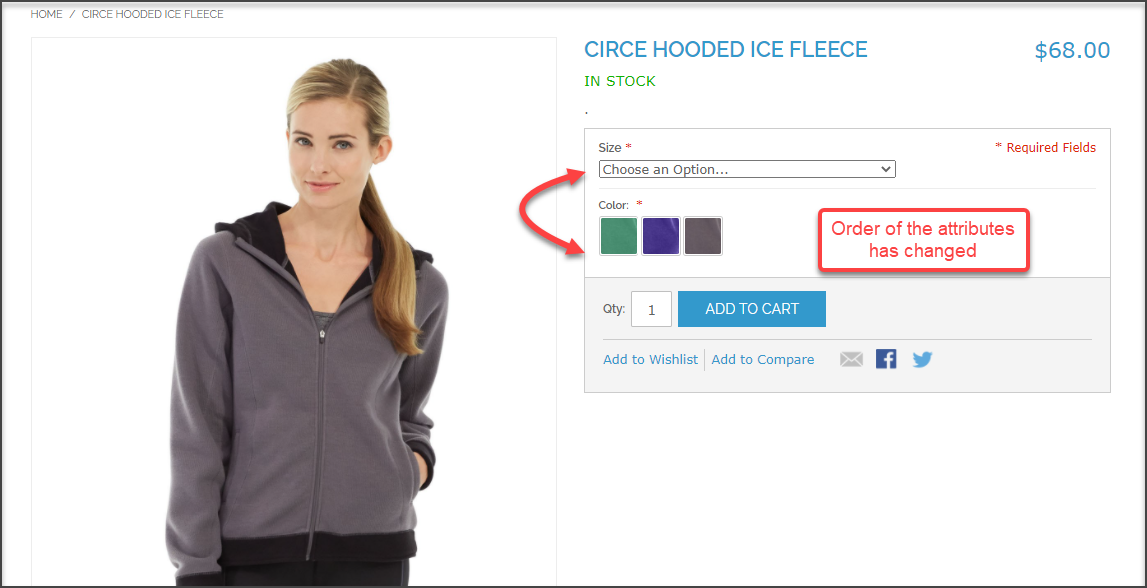 As you can see, attribute dropdowns for this Magento configurable products are now displayed in correct order.


Related Articles:
COMMENTS
stefan68 • 08/31/2016
Thanks for your tutorial!