Date: 02.26.2018Modified: 09.29.2023
How to print Magento receipts on thermal printer?
Store Manager for Magento is now bridging the gap between eCommerce and traditional in-store commerce, introducing the ability to print Magento receipts via thermal printer additionally to standard invoice. New functionality has been introduced in ver. 3.13.0 and is also available in higher versions.
So if you are a merchant who owns a local store, now you don't have to print out receipt on an A4 standard paper. For stores with POS system that will look strange and is not very convenient. Just imagine how the shoppes should react if you provide them A4 sheet with details on the products they have bought in the supermarket.
Since some businesses may need to print hundreds of receipts per day, we offer you more sophisticated approach to creating and printing receipts with Store Manager for Magento software.
Magento Cash Receipt That Can Be Printed with Thermal Printer
As you might have already guessed, Magento's standard functionality does not include this option. So if you do not want to dig into lots of coding to get your mini Magento invoices, download free 14-day fully-functional version of Store Manager for Magento.
Now you need to follow a few simple steps.
Make Sure Till Printer is Configured

To do so, open 'Preferences' pressing F12 key on your keyboard. In the window appearing select the tab 'Receipt options'.




There you can connect till printer you have and configure size of receipts (58 or 80 mm).




Print Magento Receipts on Thermal Printer




Find Orders You Need to Print Receipts For

Access 'Orders' section of application' s ribbon menu. Find orders for which you need to print invoices with thermal printer, using a wide range of built-in filters, like by time-period, ordered products, buyers, etc.




Print Magento Receipts on Thermal Printer




Bulk Print Magento Receipts via Thermal Printer

Once orders for which you need to print receipts are selected, find 'Print' button at order toolbar.

Pressing it, you will see drop-down where you can choose the action to print receipts for selected orders in bulk.




Print Magento Receipts on Thermal Printer




After you use it, in the new window you can either save or print cash those mini checks.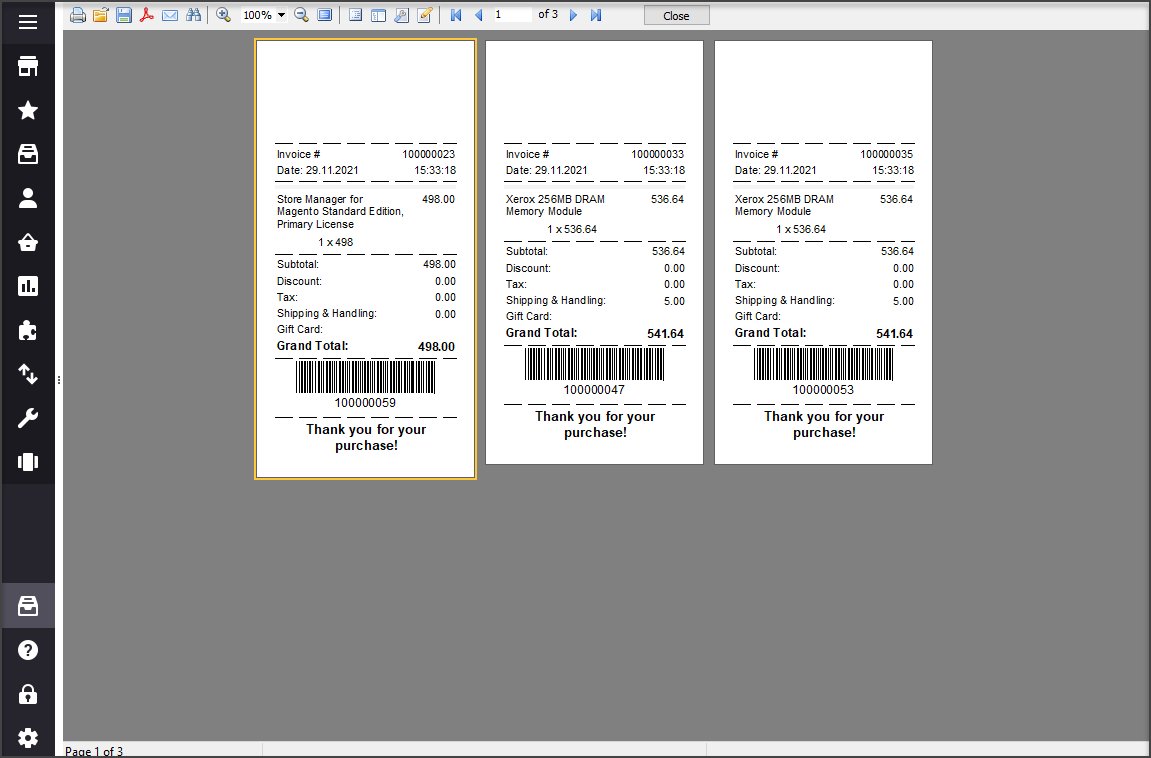 There is also the option to modify them, if you have noticed some inconsistency. However, if you want to change the template, continue reading.
Modify Magento Sales Receipt Template for Till Printer
Previously, if you wanted to change invoice and make it look as tiny receipt from cash register, you needed to request eMagicOne customization service.
Now we have made a sales receipt template for you. However, in case you want it's layout to be slightly adjusted per your requirements and you have skills for this, to do so you need to access the following directory:
C:\Users\%user%\AppData\Local\eMagicOne Store Manager for Magento\Reports\English
There you will find the file with name 'Receipt'. Depending on the size of receipt you have, select to open the one you use. Modify template using external program called Fast Report Tool.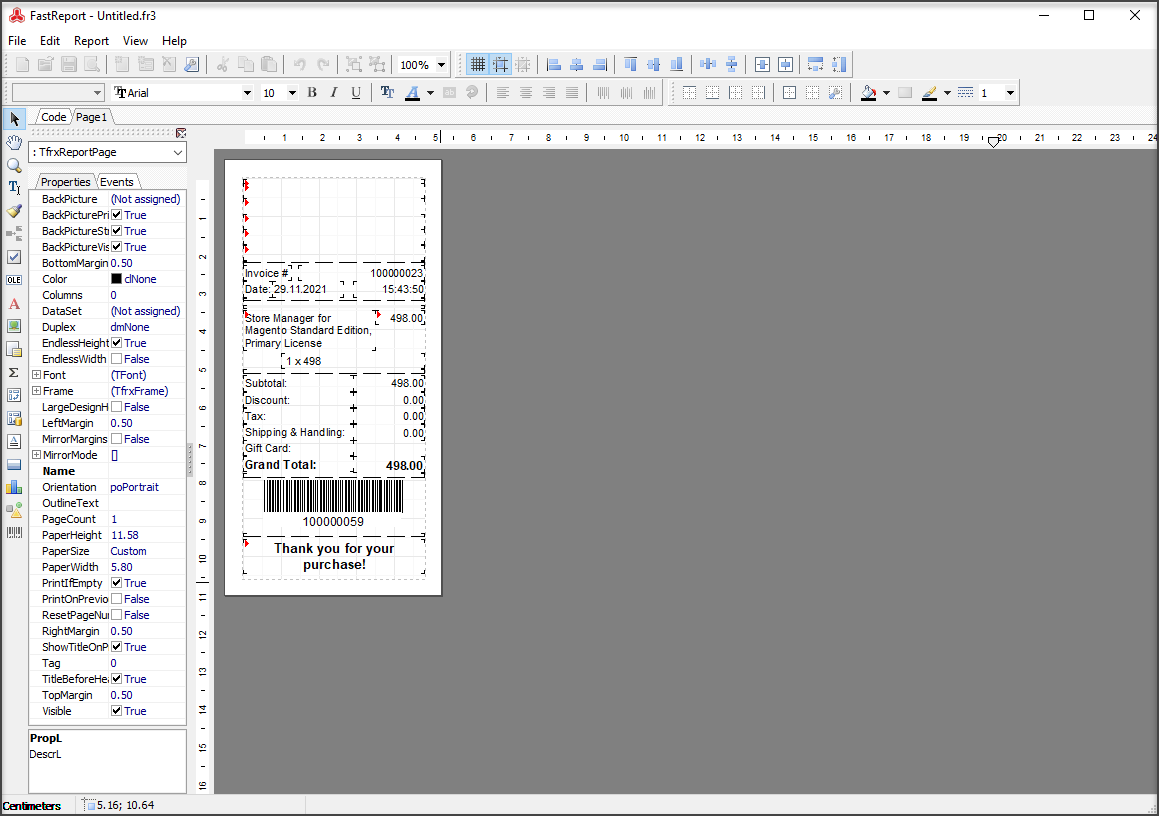 ---
Print Magento receipts on the thermal printer w/o efforts!
Print FREE
---


Related Articles:
COMMENTS