Date: 07.16.2018Modified: 02.06.2023
Magento 2 SEO features
Starting an online business, you should always keep in mind that your sales are absolutely dependant on your search engine rankings. The higher your search positions are, the more users will visit your site. That's why you should track, analyze and optimize your SEO Magento 2 on regular basis.
---
SEO Magento 2 plugin - Automatically integrate Magento 2 with Google SEO tools - Premium SEO
---
Learn the below stated set of Magento 2 SEO settings and apply the offered recommendations to speed up Magento 2 store and move it higher in search results.
Create Magento 2 XML Sitemap
It is a good idea to build Magento 2 XML sitemap to help search engines find your site's content and get indexed faster. A sitemap is a file notifying search engine systems that some changes were made to your site.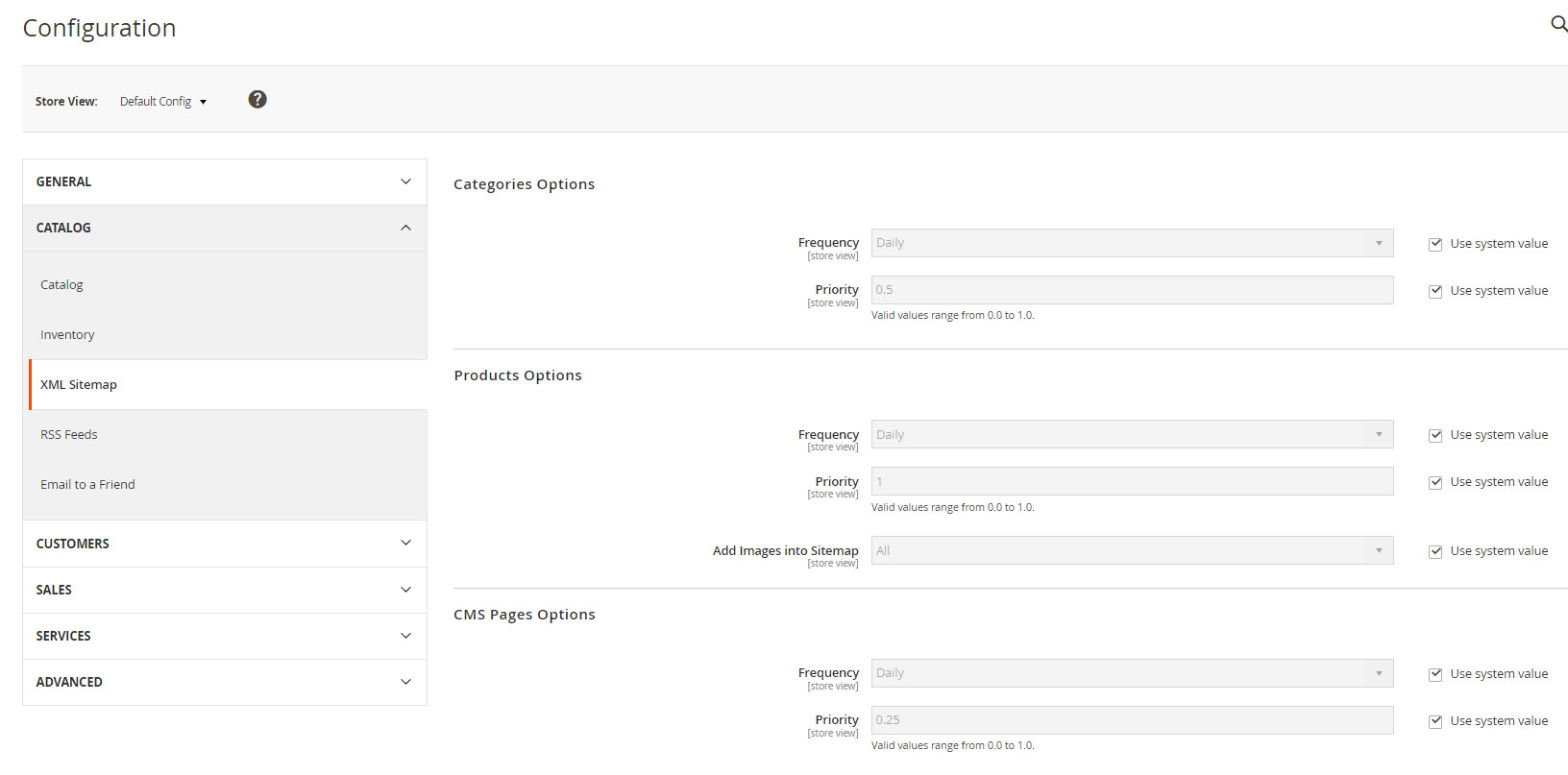 Block unwanted crawling
Use robots.txt files to prevent bots from crawling pages with information not intended for indexing unless they contain CSS, JavaScript or image files. You can check how your robot.txt file works in Google Search Console.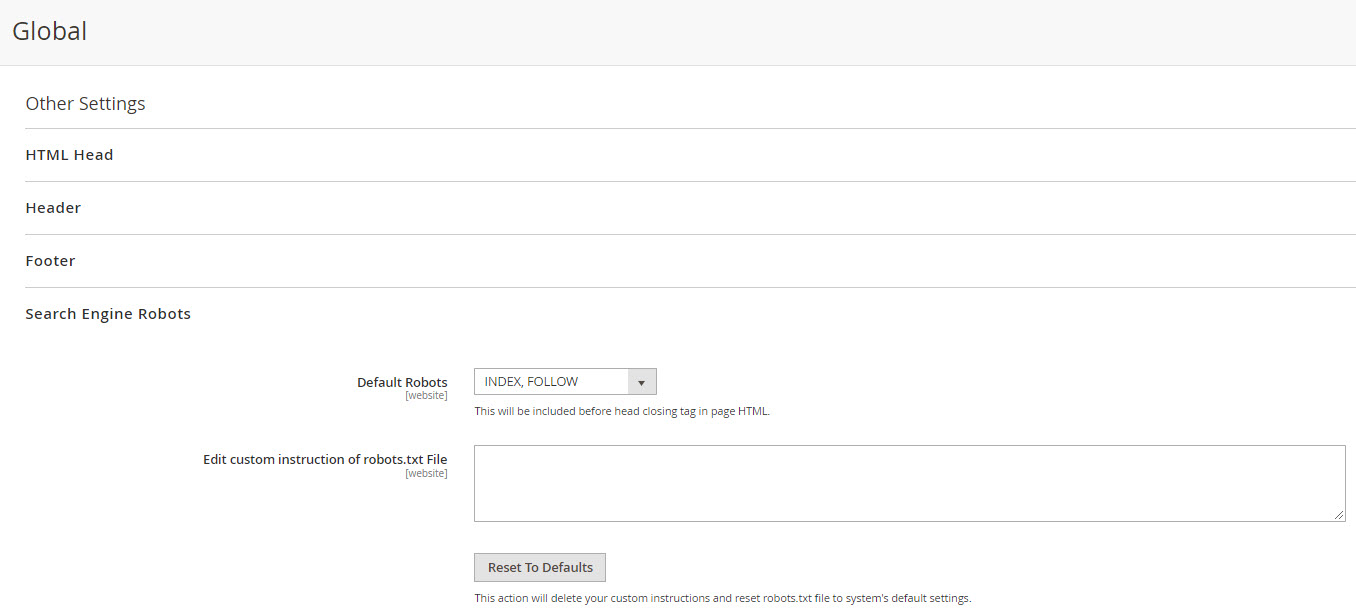 ---
Block automated form submission with Google reCaptcha V3 module for Magento 2 - Read More
---
Take care of your Magento 2 meta tags
Create appropriate Magento 2 meta titles and meta descriptions which would render the key points of the page content. It is recommended to choose short but informative meta titles. When writing meta descriptions avoid stuffing them with random keywords. Such descriptions will not be useful for users and might push them away. Just try to summarize the page content in one or two sentences.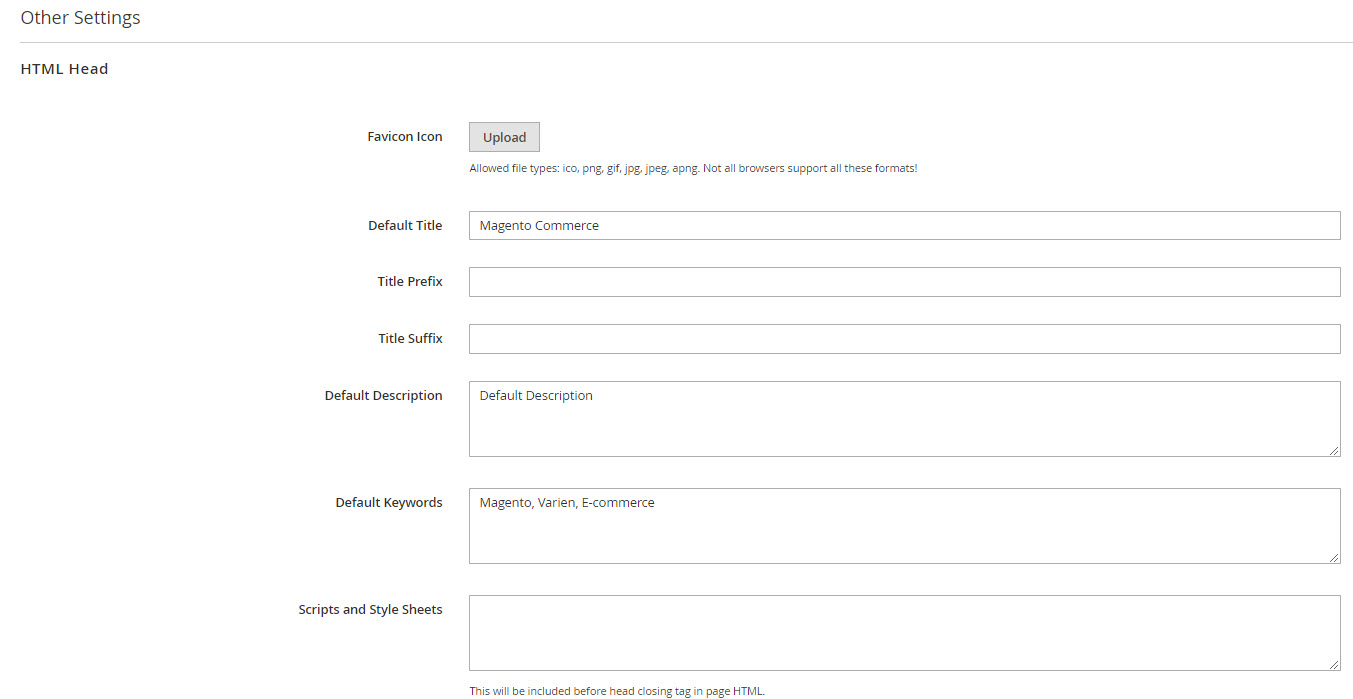 Do not use manufacturer's product descriptions
Always create your own product descriptions and avoid using ones generated by your manufacturers. In another case, Google will consider such pages as a duplicate content, so they will have low positions.

Enable Magento 2 customer reviews
Pages with online reviews inspire credibility and let customers feel secure and confident. Consequently, such pages are much more often visited and have higher positions in search results due to constantly updated user-generated content. Magento admin allows enabling product ratings concerning product quality, price, and value.

Add structured data markup
Structured data is a form of a snippet (rich snippet) containing most important information about the page content and is used to help search engine crawlers better understand it. For example, adding structured data to your product pages such as the main product name, its properties, price, and clients reviews will attract much more customers.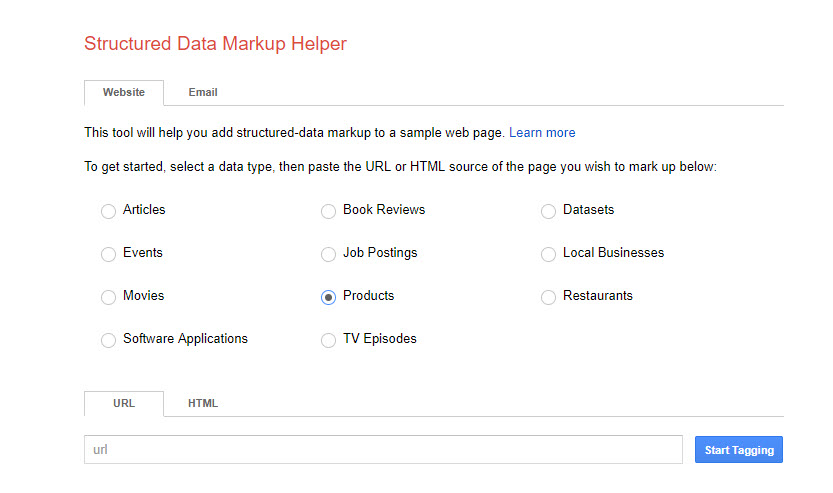 Improve site navigation
Simple site structure is one of the factors keeping a visitor on your site. Set appropriate homepage-based navigation on your website making it possible to reach homepage in one-two clicks. It will help users easily get to the wanted page as well as assist search engines in understanding what pages are more or less important.

Create custom 404 page
From time to time your site visitors will try to reach non-existing pages. Regular 404 pages returned by your server might be too uninformative, so you should create custom 404-page containing the link to homepage and some guidelines for users. Magento 2 allows to set default or customized 404 page.

Optimize images
Google bots cannot directly read your images yet:-), so you should fill in alt text fields and give them appropriate titles. When writing alt tags, try to use keywords for getting higher ranking in search results. Also try to use most popular image formats like JPEG, GIF or PNG. Also, prepare separate images sitemap and submit it for Google.

Make your site mobile-responsive
Mobile search is getting more and more popular, so Google search becomes mobile-first. That's why you need to make sure your site is accurately displayed on mobile devices by making your design mobile-first or making your design flexible.
Canonical tags
Since your pages may have the same content, for example, category page with pagination, Google can store a lot of duplicated content of your site. Using canonical tags you can tell Google which page with the same content is the main. Also, the best would be to avoid pagination and make "endless scrolling" with all products loaded on one page. Track your customer's behavior and see if your users would better click on pagination or scroll-down.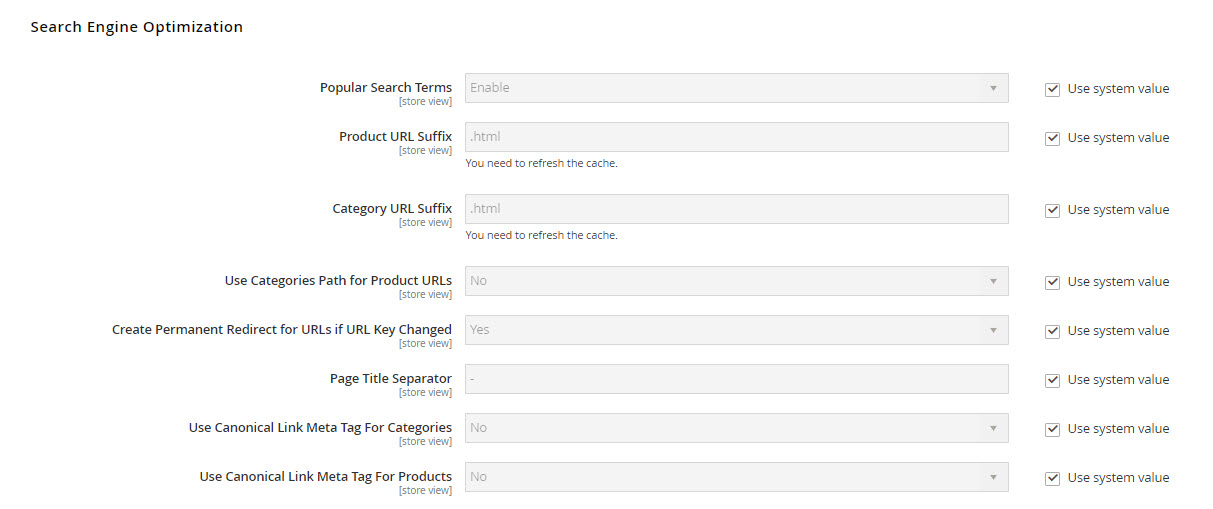 Site speed optimization
Load time is one of the major factors of your site rankings and usability. Customers browsing from phones need content to be loaded fast. Keep working on your load time. Analyze your average page load time, redirection time, domain lookup time, server connection time, server response time, page Download Time.

Check your search performance all the time
Regularly check what are your positions in search results (e.g. using Google Webmasters or other tools). You should constantly analyze and optimize them by performing the above-stated tips.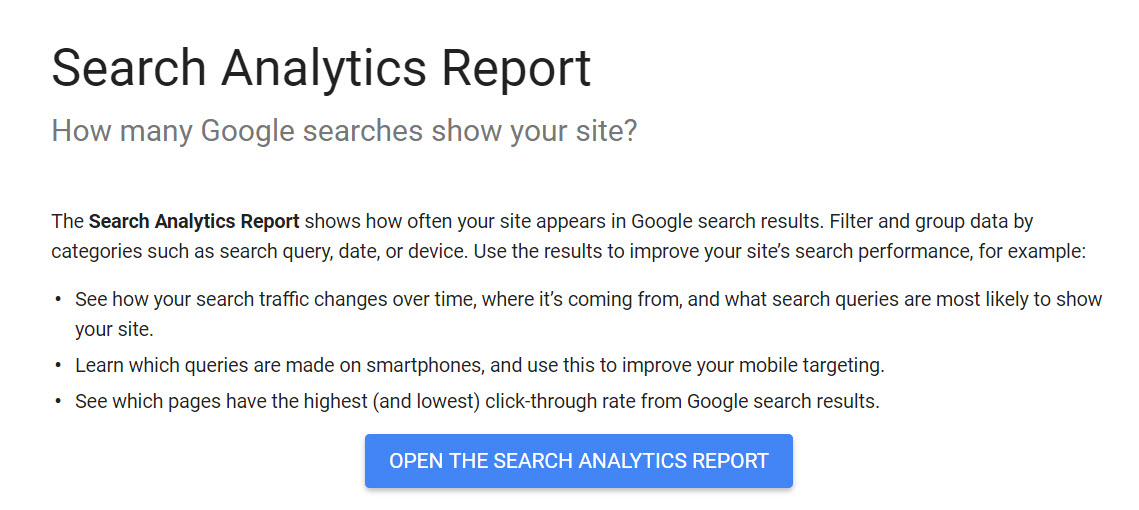 To sum up
As you can see, effective Magento 2 search engine optimization requires quite a lot of efforts and at least minimum SEO skills. Besides, it should be constantly checked and improved.
The above listed Magento 2 SEO features become efficient when enabled all together, so you need to make sure to keep every SEO factor under your control. Although these instructions are too basic and you shouldn't expect them to change your SEO positions fundamentally. So, in case you feel unconfident about optimizing your Magento 2 SEO by yourself or would like to use an advanced SEO assistance, our tech team is ready to provide you with top-quality Magento 2 SEO services. Just press the green Live Chat button in the right lower corner and specify your question.
Read detailed guides on Magento 2 SEO settings


Related Articles:
COMMENTS